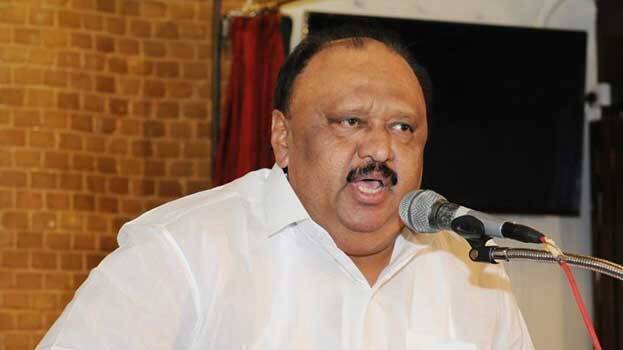 THIRUVANANATHAPURAM: Former minister and Kuttanad MLA Thomas Chandy passed away on Friday. He was 72. He was undergoing treatment for cancer for quite some time and died at a private hospital in Kochi. He was the state chief of Nationalist Congress Party (NCP). Chandy was forced to quit as Transport Minister from the Pinarayi Vijayan-led LDF government in November 2017 after facing encroachment allegations.

He leaves behind his wife Mercy Chandy and children Betty, Dr Toby and Tessy and in-laws Dr Ansu and Joyal Jacob.

He reached the assembly thrice representing Kuttanad. He first became MLA in 2006.
He was a prominent businessman based in Kuwait and Saudi Arabia. He resigned from the cabinet on November 15, 2017 due to an allegation related to his resort in Alappuzha.
Chandy was born on October 29 in 1947 as one of the sons of V C Thomas and Aleyamma Thomas at Chenammkary. He has a diploma degree in Telecommunication Engineering from the Institute of Engineering Technology in Alappuzha.

He started his political career as a KSU activist and later became the president of the KSU and Youth Congress in Kuttanad, in 1970. After re-entering politics actively, he aligned with the DIC (K) of which he was the lone MLA as a part of the UDF in the 2006 elections, which later merged with the NCP and then aligned with the LDF for the 2011 elections. He is the richest MLA in the assembly with assets of over 920 million Indian rupees.
He is the chairman of the United Indian School, Indian Public School and Indian Central School in Kuwait. He also runs Al-Alia International Indian School in Riyadh, Saudi Arabia. Chandy also owns a controlling interest in the Lake Palace Resort, located on the Punamada Lake in Alappuzha.