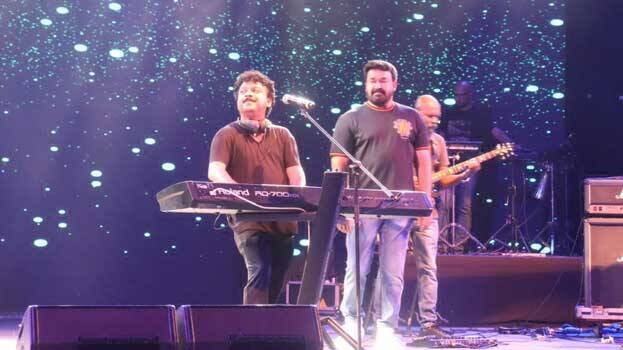 It is a well-known fact that Mohanlal has a special interest in music. He has already proved his ability to sing in several films. He has also sung at stage shows.

Recently he sang at the venue, where the audio of his new film Big Brother was launched. Heeding the request of the audience, Mohanlal took the mic and said "I shall sing a song", when the audience started hooting and applauding in excitement.

He sang the song, Kando Kando… from the film Ittimani Made in China.' Music director Deepak Dev and singer Gouri Lekshmi joined Mohanlal in singing.

In the function held in Ernakulam Darbar hall recently, the trailer of the film was also released. Deepak Dev has composed the music for Big Brothers.

The film will reach theatres on January 16.