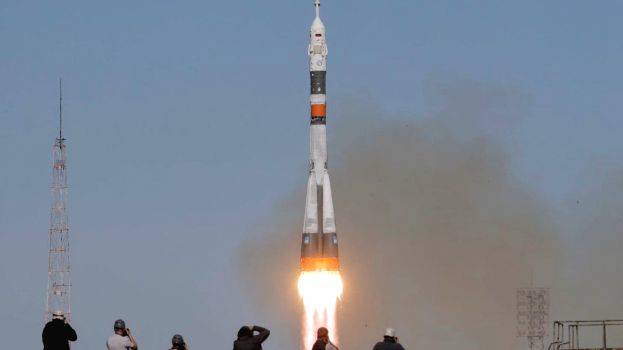 MOSCOW: A Russian rocket carrying an American and a Russian to the International Space Station failed on launch Thursday, forcing the astronaut and cosmonaut to careen back to Earth in a dramatic emergency landing.
U.S. astronaut Nick Hague and Russian cosmonaut Alexey Ovchinin parachuted to the ground safely in their capsule after a booster on the Soyuz MS-10 spacecraft failed, NASA and Russia's space agency said. They were met by rescue teams in remote Kazakhstan more than 200 miles from their launch pad at the Baikonur Cosmodrome.
It was the first time that the Soyuz — the main workhorse of manned space flight today — had failed on a launch to the 20-year-old International Space Station. The spacecraft has been the sole means of bringing humans to the space station since the end of the U.S. Space Shuttle program, but commercial providers aiming for manned spaceflight are increasingly nipping at Russia's heels.