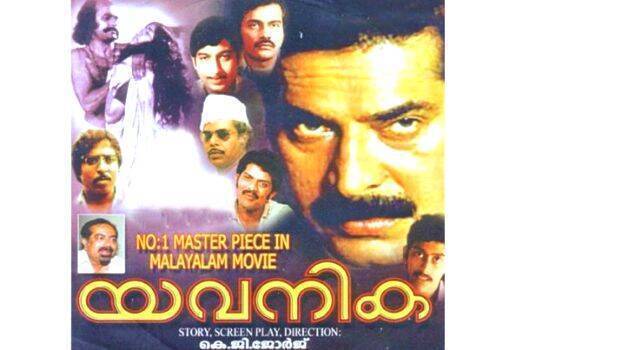 ALAPPUZHA: Yavanika, one of the best Malayalam films directed by K G George, is to be dragged to the court after 37 years in the name of the authorship of its script.

In 1982, the State awad for the best script writer was shared by K G George and prominent dramatist S L Puram Sadanandan. But now, in the print available on YouTube and other sources, SL Puram's name is marked as just dialogue writer.

It is SL Puram's son S L Puram Jaya Soma, who has raised the complaint. He is getting ready to approach the court if he won't get the justice he deserves.

Meanwhile, the State award and citation signed by the then chief minister K Karunarakaran is still preserved in the cupboard at S L Puram's house.

When Jayasoma enquired about the official documents related to the award ceremony as per RTI Act, the Public Relations Department gave the reply that they could not find any related documents.

He has also given complaints in this regard to the chief minister and Cultural department. "If I don't get justice, I shall move court," he maintained.

Yavanika's script had won national acclaim as the best crime thriller and it was even included in the acadmic study materials of Pune film Institute. There is also reference to this cinema during the training of IPS/IAS officials.
The issue started in 2007 when Yavanika's script was published as a book. Only KG George's name was mentioned on the cover as the scriptwriter.

When this became a controversy, George expressed his regret through a letter that the mistake happened to him at the time of proof reading. This had appeased the SL Puram's family and they didn't go for any legal action.

Jayasoma said it was only recently that he came to note his father's name missing from the title card of the film prints available on YouTube channels.