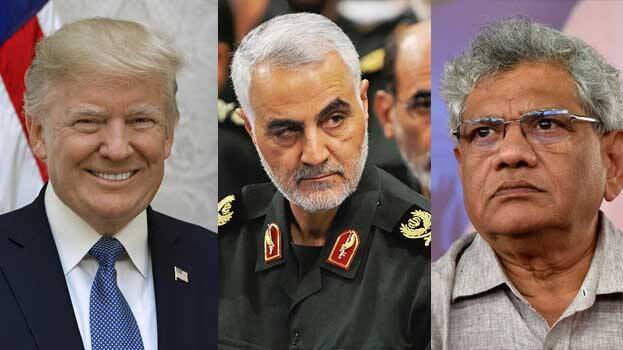 NEW DELHI: The CPM politburo on Sunday condemned the assassination of Iran's major general Qasem Soleimani. Lashing out at the US, CPM stated that the assassination shows that Trump administration is exercising international loot by murdering the head of a nation's armed force.
The action by the US can lead to unforeseen consequences in the Middle East and Gulf regions. CPM also added that America will be responsible for whatever violence that takes place hereafter.
The politburo also lashed out at Prime Minister Narendra Modi for not criticizing the action of the US. According to CPM, the government's silence over the issue is a clear indication that India has become an ally of America.