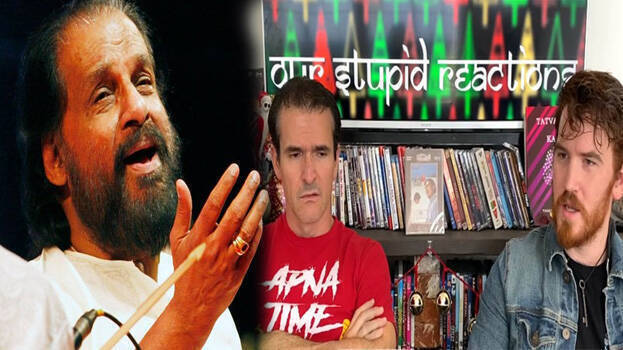 Now the topic of talk among the Americans seems to be the song Harivarasanam sung by legendary singer K J Yesudas. The world famous Ayyappa song 'harivarasanam' was written by Konnakath Janaki Amma in 1923. She was the daughter of Ananthakrishna Iyer, the then Sabarimala priest.

Harivarasanam is played as a lullaby to the Sabarimala deity every night before closing the doors of the sanctum sanctorum. Though there have been many versions of this song sung by many renowned vocalists, the Sabarimala temple plays the version composed by music director G. Devarajan for the film Swami Ayyappan (1975) and sung by K J Yesudas. However, the same version was later re-recorded in a slow mood of bhakthi (devotion), exclusively for the temple.

Harivarsanam is now conquering the hearts of millions foreigners. American nationals Korbin Miles & Rick Segall are the persons who have hailed Yesudas and harivarasanam on their YouTube channel - OUR STUPID REACTIONS!

A flurry of comments extolling the singer, the song and congratulating the Americans have also appeared on the comment box below the channel.