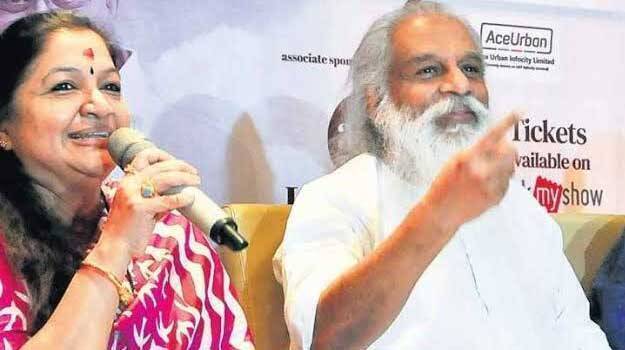 Playback singer K S Chithra feels that she is lucky for she has been able to sing umpteen songs with legendary singer Yesudas.
She has a bundle of musical experience with Yesudas, spanning over four and a half decades. It may be because of that, Chithra doubts whether a person like Yesudas would take birth on this earth again. She says that her statement is not at all an exaggeration and goes on to reveal the secret behind the beauty of his voice even at this age of 80.

"The main reason is his food regimen and eating habits. All singers should learn from him. My experience with him has taught me that he should be a role model for all singers.

I always remember his advice that a singer should take care of his body like he takes care of his voice. He used to tell that this body is God's gift...we should take care of it and return it to Him.

My nature is that I don't not eat at all if I am sad. Otherwise, I may overeat. We usually show our sorrow on our body...Dasettan used to tell me not to do that or else we ourselves will have to bear the consequences...

He has many restrictions on food. I have seen him eating only rarely... all singers should learn from him," Chithra says.