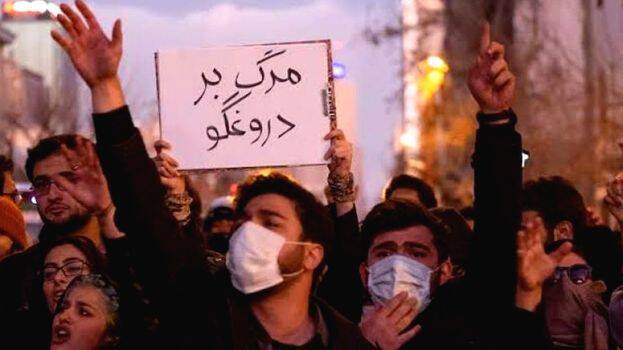 TEHRAN: Soon after the Iranian regime admitted that it had mistakenly shot down a passenger plane, thereby killing 176 innocent passengers, several people have gathered in the streets of Tehran to protest against supreme leader Sayyid Ali Hosseini Khamenei. It is learnt that fiery demonstrations were held in the streets demanding the resignation of the leader.
While several sections of the crowd were heard chanting 'deaths to liars' and 'shameless', others protested against the Islamic Revolutionary Guards Corps and even addressed it as 'people's shame'.
Meanwhile, US President Donald Trump and Israel Prime Minister Benjamin Netanyahu have come up expressing support to the protestors.
Earlier, representatives of Ukraine and Canada demanded Iran to undertake a transparent investigation regarding the shooting of the jet. Speaking about the matter, Ukraine president Volodymyr Zelensky also asked Iran to pay appropriate compensations to the families of the deceased people.
The Boeing 737, which had 176 passengers in it, was shot down on January 8.