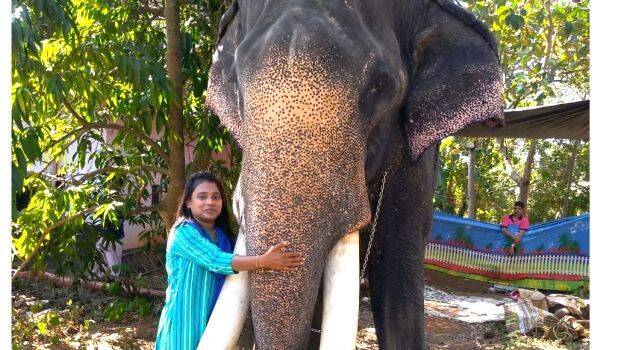 OTTAPPALAM: Elephant Manissery Rajendran is just like a kitten in front of female mahout Shabnam who, out of her jumbo craze, left her job in Dubai and returned to Kerala.

Malappuram Kadalundi native Shabna Sulaiman has been with Rajendran for the past two weeks. She won the heart of Rajendran by giving him sugarcane, watermelon et al and it took just three weeks. After 15 days, both developed a strong bonding.

Having learnt rules from the first and second mahouts, Shabnam is currently tending to Manissery Rajendran, who belongs to famous Ottappalam Kappur elephant property.

Shabnam is the daughter of Kadalundy native Sulaimanr. Her family has circus lineage. After season, the jumbo will be taken to her ancestral property.

"It was not with stick or beating but with love I have conquered his mind," says Shabna, who is perhaps the first female mahout from a Muslim family.

"If we feed an elephant once, it will remember that forever. We have to go through that love to understand it," she adds.