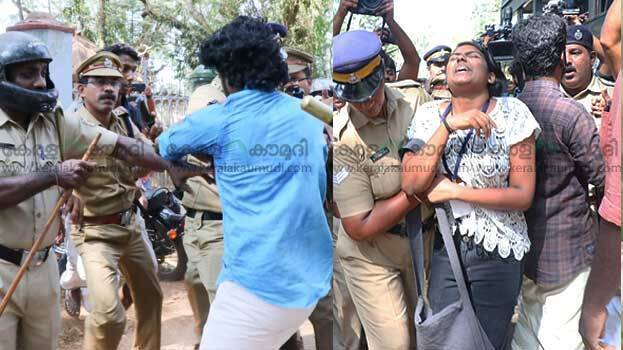 KOTTAYAM: A clash broke out between the students of CMS College in Kottayam and activists of Students' Federation of India (SFI). The students are staging protests against the SFI for beating two of their students. The protests started at 9 am in the college campus.
The protestors closed the gate when SFI activists tried to enter the college. The students said they will not allow the SFI activists to enter campus. Following that, a verbal dispute broke out between the two. The students stopped them when they tried to push open the gate. A tense situation prevailed in the campus for hours.
The SFI activists reached the campus along with students of other colleges. No students union activities are seen in colleges only goondaism is seen, the students alleged.
The strike staged by the students are with the support of the management. SFI activists alleged that there are students smoking ganja in the campus and they are behind the protests. But the management termed it as baseless. Teachers of the college alleged that they came with students of other colleges.
Though the police tried to disperse them, the students refused to leave the place. A team led by DySP R Sreekumar is holding talks with the union leaders. Following the clash, a holiday has been declared for the college.