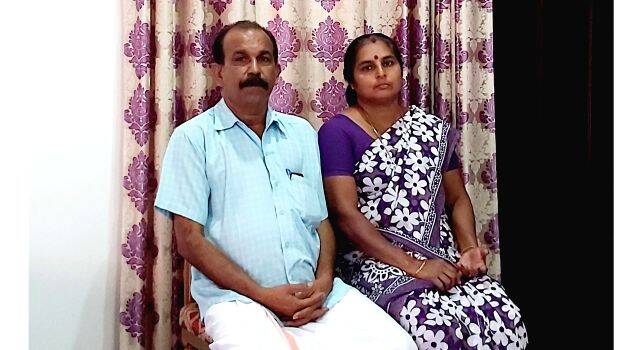 PALA: The marriage of Parvathy, the elder daughter of Kadayam Konduparambil native couple Anil-Sheeja is on February 8. On that same day the wedding of girls from five poor families will also take place.

Younger daughter Aswathy became a memory about two years ago when she died in an accident at Pala Ponkunnam road, which is a part of Punalur Moovattupuzha road. She was rammed by an auto at this place, killing her on the spot. The tragedy happened on April 21, 2018. She was a BCOm student of Kanjirapally St Dominic College.

Since the day of Aswathy's demise, Anil, Sheeja and Parvathy had been unsuccessfully trying to come to terms with that irreparable loss. Finally, they decided to do a humane act on the marriage day of Infopark employee Parvathy as a means of paying homage to Aswathy's memories.

They decided to sponsor the marriages of five girls from economically struggling families. Parvathy's would-be Krishna Mohan was also 100 per cent happy about it.
They will also buy and give essential gold ornaments, wedding dress and even slippers.

By now, the family has selected five girls to be married off. The mass wedding will happen at an auditorium at Mutholi, where Parvathy's wedding will also be held.
Mani C Kappan, Jose K Mani, Thomas Chazhikkaddan and other political cultural leaders will attend the ceremony.