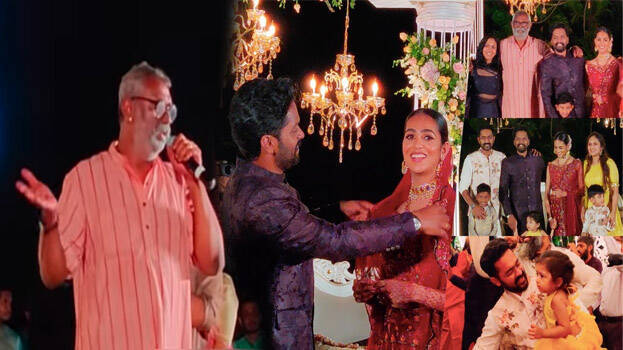 The engagement of actor Balu Varghese and Aileena Catherin was a grand affair with many celebrities gracing the occasion. The duo was in a relationship for some time now. Balu came to the stage dancing with his friend and actor Asif Ali. They were greeted by Lal. In his witty address, Lal said, "Today is the day of Balu and Aileena. This brought an end to days of suspense. I was tensed whether they will make their wedding vows at the church".
Balu and Aileena had acted together in the Asif Ali-Aishwarya Lakshmi starrer 'Vijay Superum Pournamiyum'. On the birthday of Aileena last month, Balu proposed to her in the presence of friends and relatives. Aileena later made this public by sharing her happiness on Instagram.
Balu Varghese, who came to cinema through Lal Jose directorial 'Chanthupottu', acted in about 40 films in his career.
Aileena turned to modelling after a stint in a reality show.