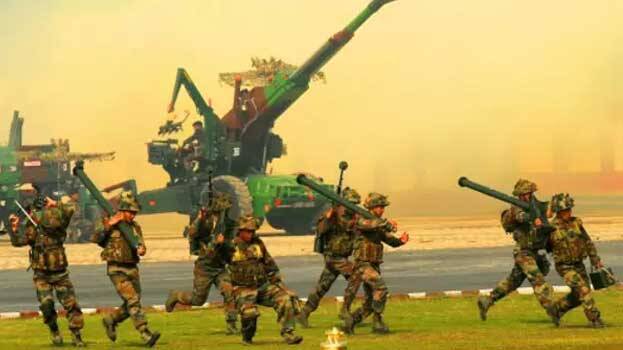 NEW DELHI: The 13-lakh strong Army is building its ammunition stocks ranging from rockets and missiles to high-caliber tank and artillery shells at the border with which they can comfortably fight a full-blown war for over 10 days, with the eventual aim to have adequate stockpiles in place to last 40 days.
All the different types of ammunition for the Army will be built up to "10(I) levels", says the defence ministry sources. This means the army will have adequate stocks to undertake 10 days of "intensive" full-spectrum fighting, by 2022-2023, as per the latest assessment.
"But this does not mean the Army is not operationally getting ready for war as of now. But ammunition reserves have to be built keeping both Pakistan and China in mind," said a defence ministry source.

The "significant deficiencies" in several types of ammunition have already been "substantially plugged", with more supplies upcoming under the contracts with 19 foreign arms companies which is worth Rs 12,890 crore.
"The next target of the Army will be to gradually reach 40(I) levels," said the source.
The Ministry of Defence is also in the process of contracting the domestic private sector with foreign collaboration to manufacture eight different types of tank, artillery and infantry ammunition. An amount around Rs 1,700 crore per year will be set aside for a decade from 2022-2023 onwards.