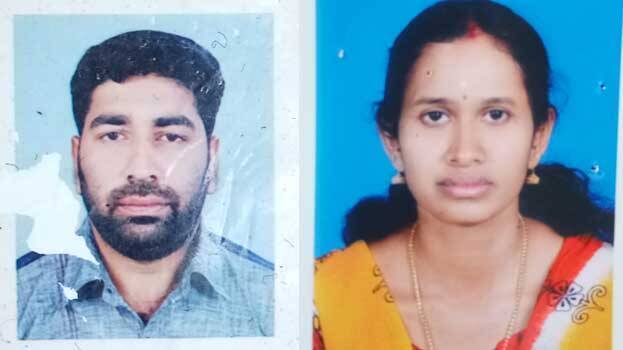 ATTINGAL: In the primary investigation, the police have found that the mysterious deaths of a man and woman here, who were neighbours, was a suicide followed by murder.
On Sunday morning, K Shinu aka Santhosh Kumar (38), was found hanging in his house and later his neighbour Shanthikrishna (36) was found with a shawl tightened around the neck in the bedroom of her rented house. Signs of a struggle were found in the bedroom and there were marks of choking on Shanthikrishna's neck. There were marks of a physical tussle on Shinu's body as well, the police said. As per the police assumption, Shinu choked Shanthikrishna to death when no one else was in her house, and then committed suicide. However, the police is yet to find the reason for it.
Shinu and Shanthikrishna were in a romantic relationship before they married. But Shanthikrishna went on to marry Bijukumar who works abroad as her's and Shinu's parents didn't agree for marriage. After this Shinu had a relationship with Vijitha, who he married and two children. Even after separate marriages, Shinu and Shanthikrishna were in a relationship. Shanthikrishna's husband Bijukumar came to know about this when he returned home one year back. This ended in a big fall-out. Later, the problem was sorted out with the mediation of the resident's association members.