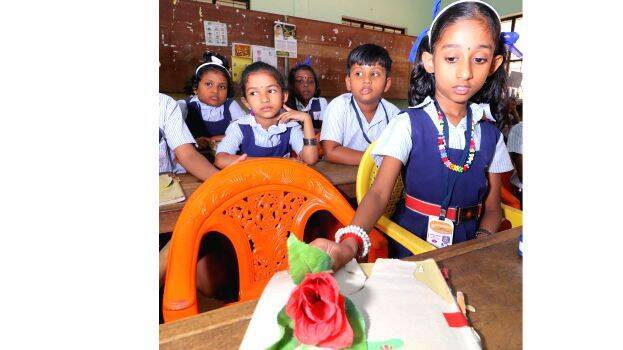 KOLLAM: Yesterday when students of Saraswathy Vidhyanikethan gathered in their school for Saraswathy vandan, Devanandana was missing from the first row of first standard students.

Her place was behind the ever burning lamp in the prayer room in the form of a photo.
'Now on, we won't be able to see Devanandana… she had gone towards God…," the teachers said in shaking voice to console and comfort the students.

Her classmates went back to their classes after plating a Tulsi sapling on the school courtyard.
Devanandana's maths book and 'one to ten' charts she had prepared still lie in the class, evoking sad memories about her.
It was one Preetha teacher who used to care and even feed her like her mother, whenever she sulked. Devanandana sometimes called her sister. The loss was unbearable for the teacher.

The next time when we construct a building for the school we shall name it Devanandana. She was so dear to us. We won't be able to forget the affection we had for her, says head mistress Geetha teacher.