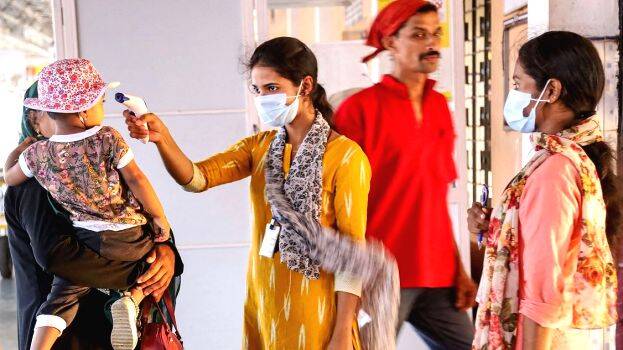 NEW DELHI: The number of people in India infected with the highly contagious Novel Coronavirus or COVID-19 has risen to 172,which includes the three who died, accroding to media reports.
The government has given several advisories asking people to avoid crowded places and stay at home as much as possible in order to prevent the spread of the disease. Jammu and Kashmir also reported its first positive case of the coronavirus; the patient lives in a congested area in Srinagar, municipal official Junaid Azim Mattu said, adding people have to be extremely careful.
A 20-year-old man from Delhi who has tested positive for the coronavirus in Chennai has also raised concerns of community transmission of the disease.
Italy saw 475 new deaths from the novel coronavirus, the highest one-day official toll of any nation since the first case was detected in China late last year. In USA, two US lawmakers have been confirmed positive of the coronavirus as the number of deaths due to the deadly virus crossed 150 in America, while about 10,000 people have been infected. The epicentre of the country's coronavirus outbreak, Wuhan, reported no new infections for the first time, while imported cases surged by a record, led by new infections in Beijing.
In Maharashtra, two more people have tested positive for novel coronavirus. While a 22-year-old woman tested positive for Covid-19 in Mumbai, another woman, 49, tested positive in Ulhasnagar on Thursday. Both have a travel history to foreign countries.