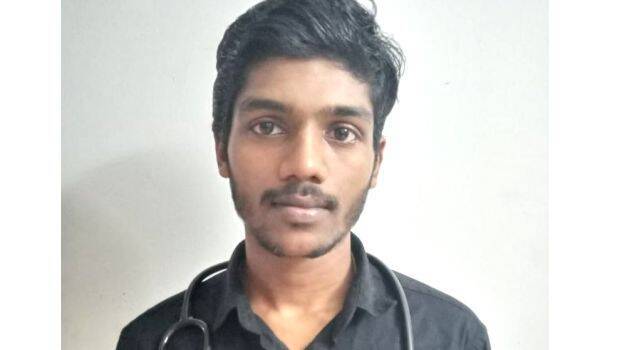 KOLLAM: Even while sweeping, Jayakumari had a smile on her face. Her son Vishnu was the reason for that smile, he became a doctor.
Jayakumari, of Kottavila House in Pachalloor, is a sweeper at Thiruvananthapuram Corporation. Her husband G Babu is a mason.
The couple lives in a small house and raised their children despite all the struggles. MBBS results of their elder child BJ Vishnu came out last day. Amid the corona restrictions, neighbours and relatives share the happiness of this poor family.
Due to water shortage in their house, Jayakumari and family is living in a rented house six kilometers away. Despite having loans to pay, Jayakumari and Babu was able to educate their children well. Their daughter Divya is a final year LLB student.
Vishnu wished to become an engineer during his school days. Physics and Maths were his favourite subjects. His neighbour Dr. Sujila instilled the doctor dream in Vishnu's mind. Vishnu secured 8200th rank in the entrance exam. With SC/ST reservation he was able to get a seat at Karakkonam Medical College. There were no expenses as fees. His friends and relatives helped as well. Vishnu's disciplined study was well rewarded. After house surgency Vishnu wishes to do PG. He wants to become a doctor for the poor. Phone: 8301087386