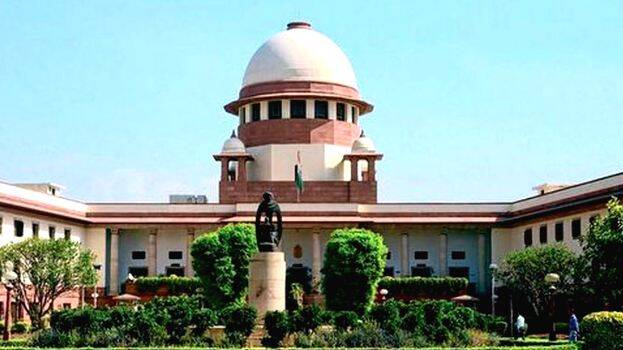 NEW DELHI: The Supreme Court told the Centre on Tuesday hat migrants stopped on their long journey home and sent to shelters amid the coronavirus lockdown should get food, medical aid and counselling.

"You will ensure that all those whose migration you have stopped are taken care of in terms of food, shelter, nourishment and medical aid," Chief Justice SA Bobde told Solicitor General Tushar Mehta.

The court also talked about allaying the fear among migrants about their future under the current circumstances.
"We want to impress upon you that the panic will destroy more lives than the virus. You need counsellors. You can have bhajan, kirtan, namaz or whatever but you have to give strength to the people," said the court, urging the government to rope in leaders of all faiths to counsel migrants in shelters. "Ensure trained counsellors and community leaders of all faiths visit relief camps and prevent panic," it said.

"I am making statement here that within 24 hours we will mobilise trained counselors and religious leaders. We will mobilise religious leaders, maulvis, sadhus to counsel them to stay calm," the Solicitor General told the Supreme Court.

The Supreme Court was hearing a petition seeking directions to provide food and shelter to migrant workers left helpless after a 21-day lockdown was imposed across the country to rein in Corona pandemic.