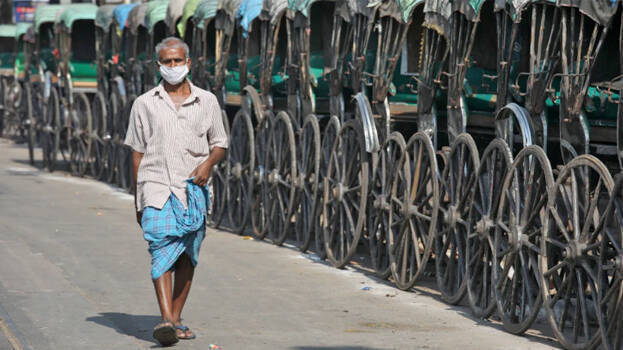 NEW DELHI: As many as 1700 people have contracted the deadly disease COVID-19 in the country. In Maharashtra, 320 people have been tested positive for the virus. 90 new cases have been reported in the country. According to the Union Health Ministry, till Tuesday 1238 were infected. Five deaths were reported in the country today. Two died in Madhya Pradesh and West Bengal and one in Maharashtra today. 50 were confirmed of the virus in Tamil Nadu. Of that, 45 had attended the religious congregation at Nizamuddin in New Delhi.
More new COVID cases were reported in Maharashtra, Andhra Pradesh, Delhi, Tamil Nadu, Madhya Pradesh, Telangana and Karnataka. Telangana reported 12 cases, Gujarat-6, West Bengal-six, Madhya Pradesh-4, Punjab-4, Karnataka-3, Kerala-2, Delhi-2, Jammu-2, Tamil Nadu-1, Bihar-1 and Himachal Pradesh-1.
In the meanwhile, the test results of a 25-year-old who died in UP has been confirmed COVID-19. He died on March 30 at the BRD Hospital in Gorakhpur. He came for the treatment on Sunday. This is the first death reported in Uttar Pradesh.
Meantime, Prime Minister Narendra Modi will hold talks with state chief ministers via video conferencing tomorrow to discuss preventive measures against COVID-19. Delhi Chief Minister Arvind Kejriwal said that Rs 1 crore will be given to the family of a health care professional if he or she died while dealing with coronavirus patients. He also said they were no less than soldiers fighting on the borders.