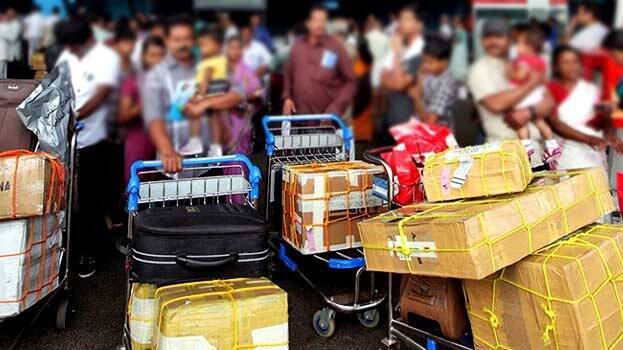 KOCHI: India has sent three naval ships to evacuate its citizens stranded in the UAE and Maldives due to COVID-19 pandemic. Two ships have been sent to Maldives and one to Dubai. INS Shardul has been diverted to Dubai to evacuate the expatriates and INS Jalashwa deployed off Mumbai coast, along with INS Magar have been diverted for Maldives. The three ships will return to Kochi with the expatriates.
The navy said they had deployed ships that were on the coast to bring back the stranded Indians. The ships were sent after receiving centre's directive. The ships will reach Dubai and Maldives in two days.
About 700 Indians are to be evacuated from Maldives. The ships carrying Indians will reach Kochi on May 8. The Indians reaching Kochi will be placed in quarantine for 14 days. A decision has not be taken to charge money from them. But they should bear the expenses of staying in quarantine.
Meantime, two Air India flights with Indians from UAE will reach Kerala on Thursday. The Indian Embassy has made the list of those returning in the first team. The first flights will operate from Abu Dhabi to Kochi and from Dubai to Kozhikode.
INS Magar and INS Shardul are Southern Naval Command ships, while INS Jalashwa is from the Eastern Naval Command.