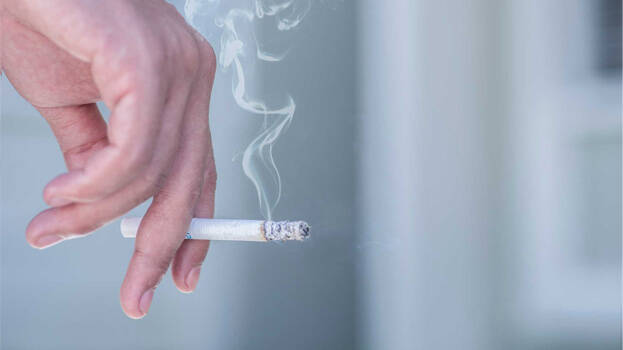 Smoking leads to disease and disability and harms nearly every organ of the body. As per data, tobacco causes one death every six second. For every person who dies because of smoking, at least 30 people live with a serious smoking-related illness. Smoking causes cancer, heart disease, stroke, lung diseases, diabetes, and chronic obstructive pulmonary disease (COPD), which includes emphysema and chronic bronchitis. Smoking also increases risk for tuberculosis, certain eye diseases, peptic ulcer and problems of the immune system, including rheumatoid arthritis. Of the more than 6 million tobacco-related deaths every year across the world, one-sixth occur in India alone.
Tobacco doesn't harm the individual alone, but also affects national economies through increased healthcare costs and decreased productivity.
World No tobacco day is observed on 31st May to sensitise regarding ill effects of smoking and various aspects of prevention. This year, the theme serves to equip young people with knowledge about the tobacco and related industries' intentions and tactics to hook current and future generations on tobacco and nicotine products; Providing adequate information with necessary impact will help young generation understand the negative effect of tobacco use and the need to stand against them.
Though the ill-effects of tobacco addiction are well-known, its consumption hasn't gone down. Certain facts are to be emphasised in view of the growing risk of tobacco use related issues.
1. According to a report by the Indian Council of Medical Research (ICMR), tobacco accounts for about 30 percent of all cancers in men and women in India. Mouth cancer is most common among men followed by lung cancer. Tobacco-related cancer accounts for 42 percent of all male deaths due to cancer and 18.3 percent of all female deaths. Not only that cancer is fatal, the expenses and the complexity of treatment causes great financial and emotional burden on the affected person as well as their family.
2. Passive smoking contributes to approximately 41,000 deaths among non-smoking adults and 400 deaths in infants each year. Second -hand smoke causes stroke, lung cancer, and coronary heart disease in adults. Children who are exposed to second-hand smoke are at increased risk for sudden infant death syndrome, acute respiratory infections, middle ear disease, more severe asthma, respiratory symptoms, and slowed lung growth. Hence prevention of smoking becomes a social responsibility for us.
3. Although cancer is a dreaded and highlighted ill effect of smoking, myocardial infarction is another important side effect causing high impact in society, being a cause of death in young population. Such issues should be effectively conveyed to the target population during campaigns.
Most of the cancers caused by smoking are treatable in early stages therefore early screening for high risk users of all forms of tobacco is beneficial. Yet all efforts should be targeted towards prevention of tobacco related cancers and other diseases in the community by mass awareness and legislative measures for a healthy and economically stable population in our country.

Dr. P P Abdul Shahid
Consultant Medical Oncologist
KIMS Thiruvananthapuram