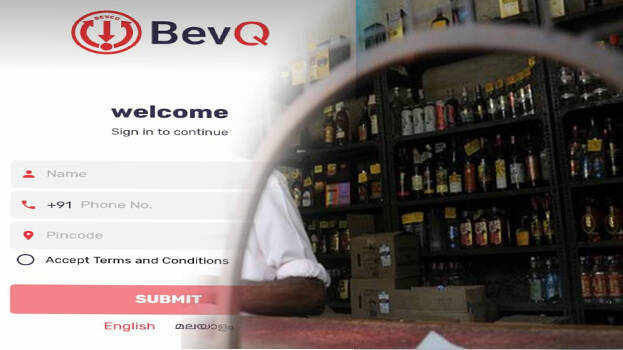 THIRUVANANTHAPURAM: If 'Bev Q' app continues to function in the same manner, liquor outlets in the state would be on the verge of a closure, said Beverages Corporation. Out of the two and a half lakh tokens, the outlet got only 49,000. The corporations is at a big loss due to the sharp decline in the sale of liquor.
The corporation which sold liquor for 22.5 crore on March 28 sold liquor for only 17 crore yesterday. As today was a holiday, the corporation expected a record sale yesterday. The corporation came forward against the app. Most of the tokens sold in the app goes to the bar. Only two tokens reached Kumarakom in Kottayam till 11 pm yesterday. However a large queue was witnessed in nearby bars.
With this, the managers of the outlet approached the top officials of the corporation with a complaint. Of the total tokens that went yesterday, the corporation received only forty-nine thousand tokens.