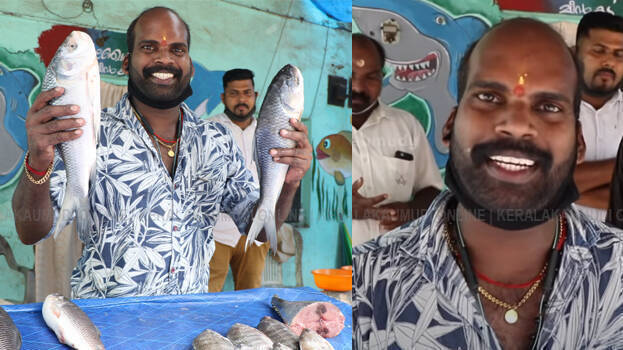 Artistes have been the most affected lot during Covid lockdown times. Due to the lockdown, mimicry-folk song artiste and actor Sudheesh Ancherry is selling fish for livelihood.

He is also a drawing teacher in Kureechira St Joseph School. As his artistic pursuits came to a standstill following lockdown, he returned to his old turf- that is fish vending.

He is currently doing the business at Thrissur Padavarodu Centre. Sudheesh, who had been a labourer for 22 years in a market, has acted in about ten films. One Tamil in which he has acted in is due for release.

Sudheesh's future plan is to continue with the present job till schools reopen and shootings resume after the Covid crisis blows over.