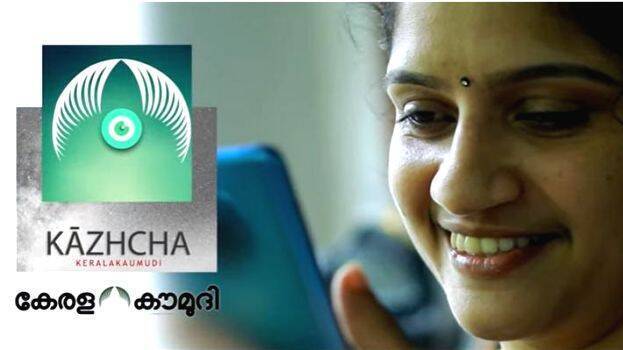 THIRUVANANTHAPURAM: Malayalam's ace actor Mohanlal launched 'Kazhcha'-a voice-enabled mobile application developed by Kerala Kaumudi for the visually impaired. News will now reach the visually impaired in audio format through the innovative app. Due to COVID lockdown norms, the launch was from Mohanlal's residence in Chennai. Malayalam's own Lal wished the best for Kerala Kaumudi and 'Kazhcha' app and marked its launch through his famous voice.
In his message, the actor said the app opens up the inner eye for those who are visually impaired. 'Kazhcha', designed for blind and visually impaired, is also the world's first bilingual newsroom. The application can be easily used using the 'TalkBack' system in Android mobile phones. Through the app, one can listen to all stories from the Keralakaumudi daily as well as special pages in Keralakaumudi E-Paper.
One can also customize the news to their liking by selecting sections like politics, cinema, sports and feature. The audio can be set to English or Malayalam. There is also an option to share the stories and features to social media.


The app is available around the globe for download on Google Play. The audio format of the news is also available on Keralakaumudi's webpage: keralakaumudi.com/kazhcha.
Google Play link: https://play.google.com/store/apps/details?id=com.keralakaumudi.kazhcha&hl=en
Kāzhcha Features:-
Audio News: Once you double tap to enter the newsroom, the default Audio News page greets the user. The precisely designed, low vision user-friendly page has more than 300+ category-wise audio news clips every day from the daily newspaper. Each news is played back individually in a Human voice akin to a radio and the 'share' option facilitates sharing news on any social-media platform or to a friend. A media player controls the audio playback and helps the user to easily navigate the app.
Live News is a precisely designed bilingual section in Malayalam and English. It displays all the latest happenings around the world, real-time. Broadly categorised in to Latest, Kerala, News 360, Cinema, Lifestyle, Astro and Info, any user can easily switch and read the articles. Each news article can be shared individually as well.
Customisable Settings options include offline reading up to six months, bookmarking articles on the fly, activating calendar to search archives, select audio news grouping by category or by pages, select audio sharing method to social media or messaging apps, activating speed controls, activating share button, sleep mode to pause and resume later and more. An audio user manual to navigate the app is inbuilt for new users.
Kāzhcha Telegram Community: A link opens the Telegram app to the official Kāzhcha virtual feedback forum for the app user to join and voice his/her opinion about the app and share views on the articles.