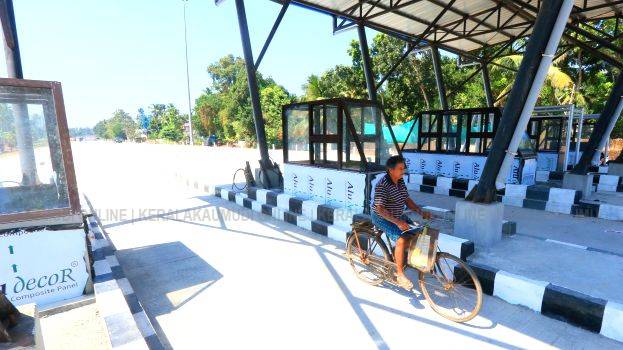 Even though debates ensues regarding the inauguration and inaugurator of Kollam bypass, it's a good news that it's finally getting opened for public transportation on January 15. The state had earlier planned to inaugurate the bypass on February 2. There were objections that Kollam MP was not given enough importance in the inauguration ceremony. Amidst all these complaints, Kollam bypass is going to be inaugurated by the Prime Minister of the country. Complaints and controversies are sure to continue, but it's a good thing that the bypass is finally realized. Every single person who might have got stuck in Kollam traffic can finally have a sigh of relief. Governments over the years have tried to make this bypass a reality. Construction was halted at several junctures; owing to the 'speciality' of our state. The realization of Kollam bypass cannot be credited to any one government. Like how both fronts were responsible for delaying the project, they should also be equally credited for completing it.
All four road projects undertaken by the KSTP have been completed, awaiting inauguration later this month. The road projects were namely Chengannoor-Ettumannoor, Ettumannoor-Muvattuppuzha, Kasaragod-Kanhangad and Ponkunnam-Thodupuzha. Another road that was started along with these, Pilathara-Pappinisseri road in Kannur, was opened for public last month.
Bypasses and bridges are built for smooth transport. Alappuzha bypass which was started much before Kollam bypass is yet to attain completion. The project which is the highlight of party manifestos in Alappuzha stand as a symbol of inefficiency and violation of promise. Now the authorities promises to complete the works before the upcoming Loksabha elections.
Kerala is a state with about three crores population. The number of vehicles in the state is over 1 crore. This is much higher than the capacity of our roads. Roads are not developed in accordance with vehicle density. Not even the announced projects are completed in time. That's why even small projects takes forever to complete.