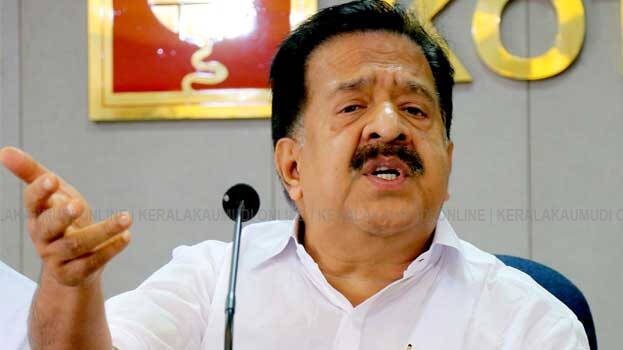 THIRUVANANTHAPURAM: Opposition leader Ramesh Chennithala harshly criticised the decision of the police to collect the telephone details of COVID patients. Police don't have the right to collect the telephone details and will not permit to turn Kerala into a police state, he said.
"Collecting telephone details is an encroachment on the fundamental rights of a citizen. A patient is not a criminal. Sick people should not be seen as criminals and should not intrude on their privacies. The chief minister should clarify on what grounds the information is being collected. This is a blatant violation of Article 21 of the Constitution. The chief minister should read and understand the rules of the Telegraph," he said.
"Why is the police collecting information when there is Sprinklr. Did we benefit from it? The government had told the court that they could not fight the epidemic without the help of an American company. The government had kept a committee to examine the deal. One of the members had resigned and he was not replaced. The report should have been received in a month but it did not happen," he said.
Chennithala also criticised the cyber-attack against journalists.