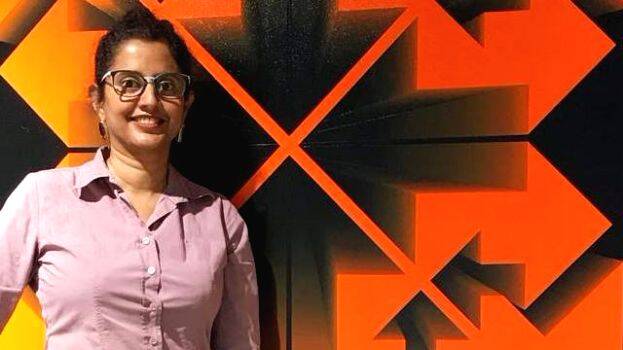 THIRUVANANTHAPURAM: The works of world-famous Malayali artist and sculptor Lakshmi Mohanababu will be one of the 100 artworks of 100 famous artists to be set up at the first-ever art gallery made by man outside earth-on moon.
At the 50th anniversary of humans setting foot on the lunar surface, the European Space Agency has planned to create an art gallery on the moon. The art gallery will be set upon the lander for the lunar vehicle set to be launched in 2022. The gallery will then stay on the surface of the moon for years to come.
'The cube' from the interactive series, born as part of Indian philosophy was selected for display on the moon. Reincarnations, numbers, data, and time that move indefinitely are the basis of the creation. Lakshmi's work was included as it is based on a global idea. The art gallery was designed by moon gallery curator Anna Sitnikova.
According to Lakshmi, she was contacted by Anna six months back. The mosaic animation of Laskhmi's interactive series is on display at Singapore.
Lakshmi was born in Thiruvananthapuram. She is the granddaughter of former freedom fighter and writer AP Udayabhanu. Her grandmother is Bharathi Udayabhanu-a former member of Rajyasabha. She was born as the daughter of Ashalatha and former UN technical advisor Mohanababu. She is a graduate in Architecture Engineering from Manipal Institute and in fashion technology from the National Institute of Fashion Technology in Delhi.
Settled in Singapore, Lakshmi is renowned jewellery designer and architect. She is the wife of Gurtaj Paddha.

Lakshmi used to come to Kerala every year. Her works were up for display in Mattancherry three years back .