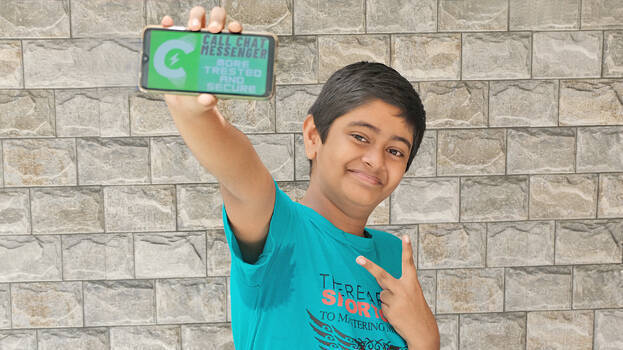 THIRUVANANTHAPURAM: A 12-year-old boy, a native of Thrikkanapuram in Thiruvananthapuram has astonished his friends and relatives with his innovation in the wake of the ban on Chinese apps, and Prime Minister repeatedly stressing about Atmanirbhar Bharat. Dheeraj, an 8th standard student has surprised everyone by developing a unique application. The app, 'Call Chat messenger' which is available in Google play store has also received the patent certificate from Amazon app store.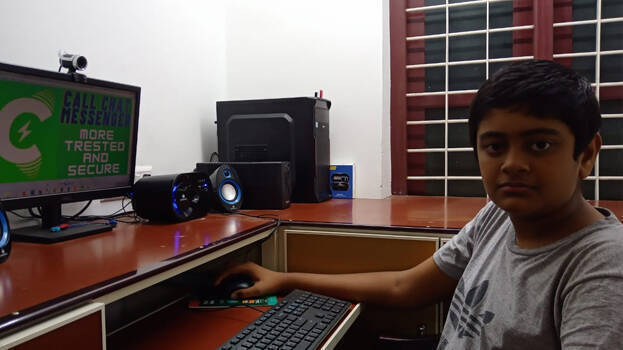 Dheeraj got a computer after the lockdown was imposed but he had no internet connection. He got the necessary internet for 'app development', through the hotspot in his father's mobile phone. His father ran a margin-free shop and Neeraj was allowed to use the internet, only after his father reached home in the evening. Neeraj mastered over app development under the 'tutelage' of Google and Youtube.
Even though Dheeraj has previously developed a photo editing app, it didn't succeed. Today his app 'Call Chat messenger' is used by everybody in his school for day-to-day communication. 'Call Chat messenger' facilitates video and voice calls. Call-chat's virtual world has everything that its competitors provide; emojis, live stickers and dozens of animated stickers.
Features of 'Call Chat Messenger'
-The app could be used in the lowest internet speed. Video calls could be made even in 2G connections.
-Videos up to the size of 1 GB could be sent through this app. This facility is not available in WhatsApp.
-Virus-carrying messages won't be available to the receivers.
-Images will be stored in the cloud-based servers of the app.
-No limit in the number of group members, unlike WhatsApp which limits the number of members to 240.
Despite communicating his 'app development story' with the outer world, nobody is ready to believe it. His father Shivakumar is telling his son's success story to the world by asking his customers to download the app created by his son. Meanwhile, people from China, France, Pakistan and Bangladesh have downloaded Dheeraj's app. A total of 1000 people has downloaded the app so far. Dheeraj has got messages praising him even from Iran. His mother, Sunita is a housewife and his sister Neeraja is a fifth standard student.