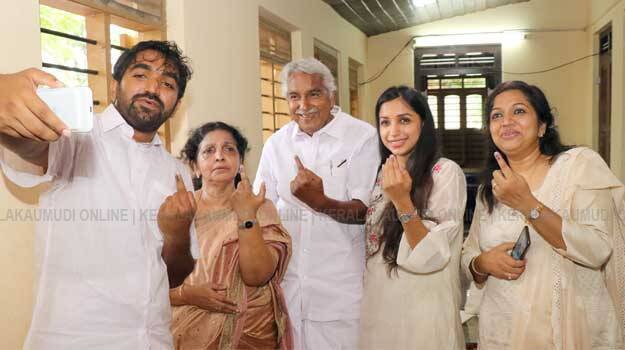 To complete 50 consecutive years in Kerala Legislative Assembly as a legislator and that too representing one constituency thus, Oommen Chandy has secured a very unique record. Oommen Chandy who started his political career as president of KSU is still able to maintain the same energy and rigour that he had 50 years ago. His family is with him rendering all support and moral backing to him.
The better half of Oommen Chandy, his wife Mariamma Ommen Chandy says that when she realised that she is going to marry a politician she started reeling under severe tension. She still remembers their engagement ceremony held in 1977.
It happened just before the elections of 1977. I was disturbed at that time. At that time an aunt of mine told me, "Your fiance is going to contest against P C Cheriyan. Pray to god. It is said Oommen Chandy will lose," I properly prayed to god but my prayers also involved another thing that is to cancel the marriage if the politician that am marrying is not a good one.
Oommen Chandy and his family revealed their family things in Kaumudi TV's interview programme straight line.