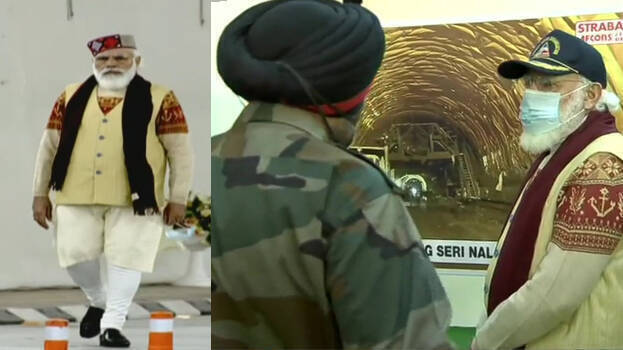 NEW DELHI: Prime Minister Narendra Modi today inaugurated the strategically important, all-weather Atal Tunnel in Himachal Pradesh that connects Manali to the Lahaul-Spiti valley and reduces travel time to Leh (in the Union Territory of Ladakh) by up to five hours.
He was accompanied by Defence Minister Rajnath Singh, Chief of Defence Staff (CDS) General Bipin Rawat and Army Chief General MM Naravane, as well as Himachal Chief Minister Jairam Thakur.
Describing the moment as a "historic day" and one that heralded the realisation of former Prime Minister Atal Bihari Vajpayee's dream - the tunnel has been named after him - PM Modi said the tunnel would strengthen India's border infrastructure.
"The Atal tunnel will give new strength to India's border infrastructure. It is an example of world-class border connectivity. There have been demands to improve border infrastructure but, for a long time, such projects either couldn't get out of the planning stage or got stuck midway," the Prime Minister said in his inauguration speech.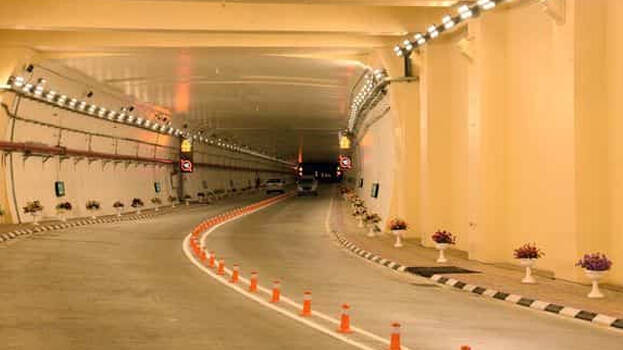 "This tunnel is not only important to Himachal, but also because it facilitates a connection to Ladakh. People who live in the mountains would know the significance of cutting down travel time by four or five hours," the Prime Minister added.
He also used the occasion to take several swipes at the Congress (although without naming the opposition party), declaring that defence interests had been compromised under its rule.
The Prime Minister cited a number of projects, from the tunnel to the air strip at Daulat Beg Oldi in Ladakh, and claimed they had been either delayed or forgotten. He questioned the "compulsion" or "pressure" that might have been beyond the delays.
"There was no political will. I can talk about dozens of projects that are important from the strategic point of view, but for years they were neglected," he said, adding, "Nothing is more important to us than protecting the country... the nation has seen an era when defence interests were compromised."
Described as the longest highway construction of its kind in the world (above 10,000 feet), the 9.02 km-long Atal Tunnel is built to "ultra-modern specifications" at an altitude of 3,000 metres (10,000 feet) in the Pir Panjal range of Himalayas.