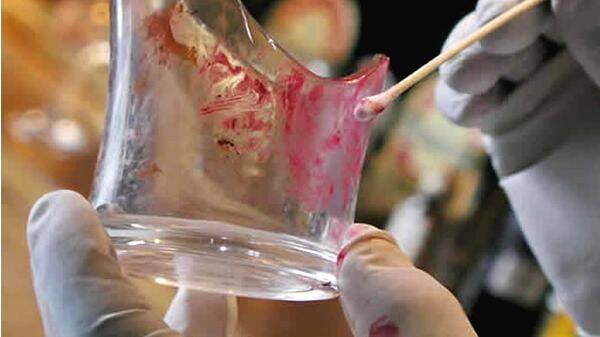 In many cases, there need not be a perfect match between police' inferences and forensic lab findings. What the court values more is the report of the Forensic lab.
In the recent Secretariat fire incident, the police had in its investigation report said that a short circuit was the reason for fire but the forensic report said it was not the reason.
The final result regarding this has not come out.
Our police force has a huge chunk of honest and efficient police officers who are able to solve a case and ensure that the convict get punished. If there is no external interference, they are able to crack a case and catch the culprits.
.A small percentage among them are officers who do not bow to any political pressure. But they are not given any posts that gives them more power.
They will be side-lined. But this send out a message that those officers adorning the top post should be subservient to the government or politicians.
However, this attitude in some cases invites the wrath and rebuke of the courts.
This happens often in cases when government loyalist become the accused.
The Court has already pulled up the police over Periya twin murder case and Walayar sexual abuse case.
While CBI has ordered a CBI inquiry into Periya murder case, the parents of the Walayar case has sought a CBI inquiry.

Such cases give the feeling to the public whether police are trying to bend rules for the government or politicians.
Meanwhile DGP Loknath Behera has sent a letter to the government, seeking to appoint an officer of IG rank as Forensic lab chief.
But if the government heeds to this, it may affect even the credibility of the forensic department.
Forensic lab is a scientific centre and it is better appoint a scientific expert as its head, as that is being done now.
The system followed is an official reaches the top through promotions.
Usually while investigating a case, the Forensic department hands over the evidence collected directly to the court. But this practice will get altered if an IG reaches the director's post.
In the Wayanad Maoist clash case, the forensic report was just the opposite of the police report.
The police had informed the court that Jaleel had been killed in the clash but the forensic department said otherwise.
As that is the case, many stories told by the police would turn out to be cooked up stories, which will fell apart in courts.
The demand for making IPS officer the Forensic department head was made considering all these facts.
It is natural for manipulators of power to think in this manner but the government should show the basic sense not to accept this.