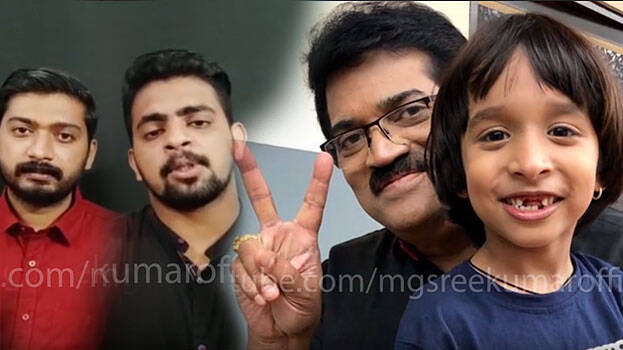 A video of youths, who earlier alleged that MG Sreekumar awarded fourth place to a undeserving contestant in a reality show, apologizing to the singer has gone viral on the internet. In the video, the persons says that they were wrong to comment in a way that defamed MG Sreekumar and they are apologizing for the mistake.
MG Sreekumar himself posted the video of their apology on his YouTube channel. The singer added that all the contestants in the reality show are equal for him and when they left after the show he was sad.
Sreekumar ends the video by saying that the judged the show with utmost sincerity and won't allow the kids to shed a tear.
The police had earlier filed a complaint against three YouTubers on Sreekumar's complaint. About five lakh people show their video against MG Sreekumar. In his petition to the DGP, MG Sreekumar said that the YouTubers harrased him personally.