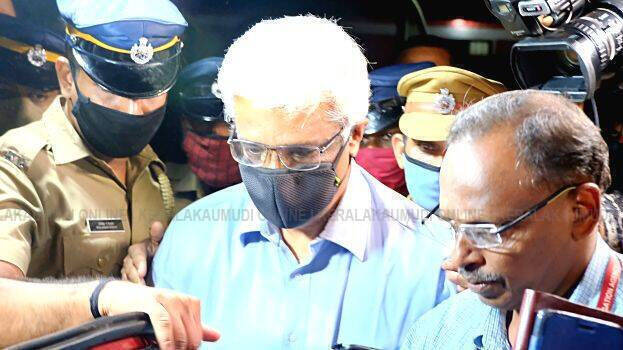 KOCHI: The customs levelled harsh criticisms against M Sivasankar, former principal secretary to the chief minister. The customs told the court that his treatment at the hospital in the capital city is as per a pre-planned script and he sought treatment at the hospital where his wife is working, is part of it. The customs informed this in the argument against the action of the high court staying his arrest till October 23.
"His illness is found to be fake in the check-up conducted. He just had a back pain which could be recovered through painkillers. He expected arrest while returning from Kochi after signing the vakalat. He acted ill in order to avoid arrest. His bail plea will not stand," said the customs.
The customs filed a counter affidavit Tuesday morning. They said the high court has no right to consider the anticipatory bail plea in customs cases. The court will consider his bail plea on Friday.