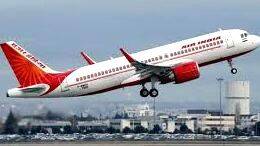 The Centre who turns its back on expats' demands is repeating that in this Covid times also. The expats who had returned to India following the pandemic are distraught to see the flight fare being hiked by five to six times. This is the latest loot at a time when they are preparing to fly back to work again.
Even if they are ready to purchase the ticket at exorbitant price, there may not be desired flight services as the services have been drastically cut down. Even in flights, about half of the seats will have to be left vacant. Covid protocol is the reason for this.
But the big question is why the government, who ought to have been a support to the expats are not interfering?
The high price charged in flights to Dubai has drawn criticism from cross the country. Many have come out to complain against this. Like in many other cases, it is Kerala's NRIs who have had to face so many hardships.
Not only in the case of normal flight but also in the loading of freights, Kerala has had to face discrimination.
As per the new rules loading of freights are allowed only in six airports in the country.
The life of hundreds of workers has become miserable due to this decision of the Central government.
Farmers and people who have been exporting vegetables and fruits on regular basis have become the victims of the Centre's decision.
Many farmers who harvested fruits and vegetables, expecting that the Centre will revise its stand and export can be begun, are at a big loss now.
Fruits and vegetables have a big market in gulf countries.
Currently in freight crafts, only limited goods are allowed to be transported.
If they don't correct the controversial decision that affects exports and farmers, it will be a major setback for Kerala.