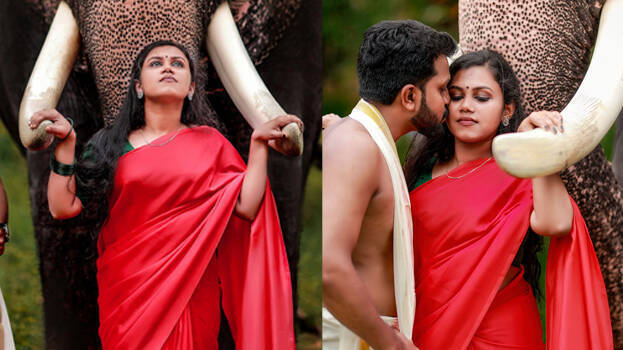 Wedding shoots are once again making headlines on the social media. The talks begin with the allegations of violating decorum. However, along with that, wedding shoots with the pride of tradition are making their presence in the social world. This is how 'Save the Date' of Adarsh Raj and Sneha Murali got attention on social media.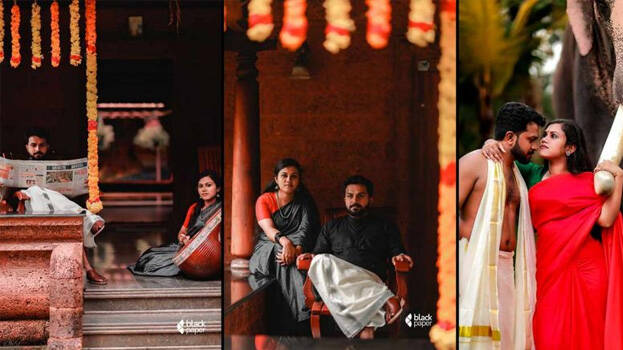 The beauty of the elephant and the house of traditional uniqueness have made their 'Save the Date' attractive. The elephant named Ganapathy of Puthenkulam is used in the photo-shoot. The pictures soaked in romance with Ganapathy and the beautiful backdrop of the house enthral the minds of the people.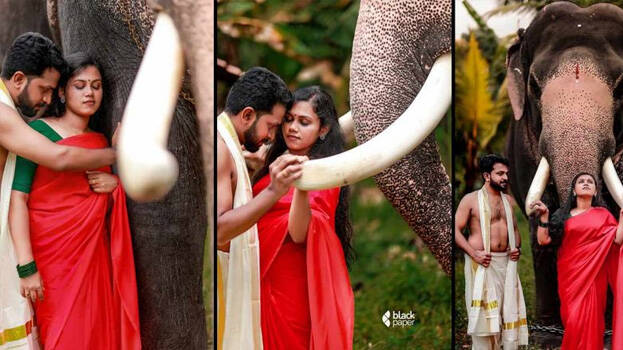 The location of the photo shoot was the Pulinthanathu Tharavadu in Kollam. This is Adarsh's brother Prashanth's house. The house of traditional style is constructed with a special type of stone. This house was a hit on social media and so Adarsh decided to shoot the pictures here.
Adarsh said that he wanted Save the Date to be something different and that nobody should criticise it and wanted it to be crisp and creative. The pictures were shot by a team led by Jijeesh Krishnan for Black Pepper in Thrissur. Wedding shoots are becoming active after the lockdown. Some try new things and some are interested in traditional style. Many called the two after seeing the photo shoot. The two are getting married on November 1st.