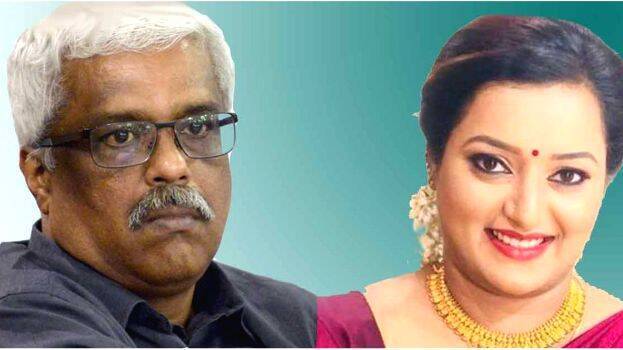 THIRUVANANTHAPURAM: The Enforcement Directorate (ED) has found that former IT secretary M Sivasankar had planned to start an IT business in Dubai with Swapna Suresh, the main accused in the gold smuggling case. This information was retrieved from Swapna's phones and laptops.
Sivasankar had planned to invest the money. that he had received as commission in connection with the government projects and real estate deals, in the business. The ED has received information that a bribe of Rs 110 crore was involved in various transactions. Sandeep Nair also provided information to the ED. It is learnt that Rs 30 crore bribe in an IT project was handed over to the Gulf. Swapna had earlier said that Rs 1 crore seized from two lockers in Thiruvananthapuram was the commission for a real estate transaction. It is also a mystery that the land acquired by the government for IT parks was handed over to private entrepreneurs. An investigation has been launched into the deal with an American company at Technopark. An investigation has been launched against an officer who was in charge of all the IT parks. He had recently resigned and left Kerala.
According to ED, Sivsankar's intervention in the K-Phone project to provide free high-speed internet connection to 20 lakh families is mysterious. The contract was awarded for 49 per cent more than the tender. Sivsankar had directed IT infrastructure to secure a contract worth Rs 1,531 crore for the Rs 1,028 crore tender without waiting for the Cabinet decision. . The cabinet later approved the tender.