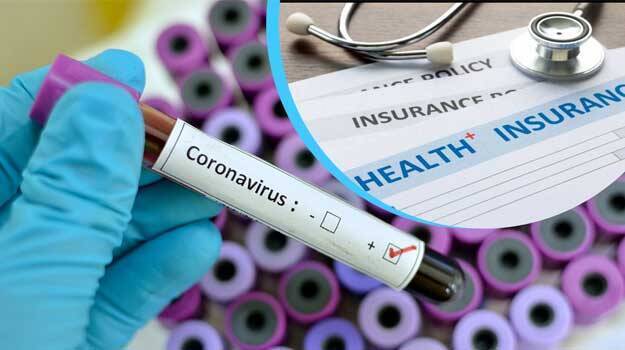 People used to refrain from buying health insurance unless one was at the risk of falling ill due to terminal illness, age or hereditary issues. But COVID-19 has been an inflection point where it has brought about a change in people's mindset. As no one is immune to COVID-19 and with high hospital costs and no vaccines in sight anytime soon, people have realized the importance of adequate health insurance to protect themselves and their family from hospitalization expenses.
With this in mind and to provide access to all those who do not have any cover, the Insurance Regulatory and Development Authority of India (IRDAI) had mandated the standardized short-term COVID-specific products called Corona Kavach and Corona Rakshak which became available in market from July15, 2020 onwards. These products were launched at the peak of the Covid19 pandemic and was welcomed by the insuring public who purchased these plans in large numbers. Its pertinent to note that these short term Covid Specific policies were offered by insurance companies for a tenure of 3.5, 6.5 or 9.5 months.
However, three months since the launch of these plans, the threat of COVID-19 infection is still looming large and daily reported infection counts is still very high with increasing number of asymptomatic people who may be carriers of this infection. The spread is so huge that India now ranks No. 2 in global COVID cases. Considering all this, the insurance regulator IRDAI has now released a new guideline asking insurers to allow customers renewal, migration and portability of their Corona Kavach and Corona Rakshak policies till March 31, 2021. This mandate comes with many benefits for the insuring public at large.
No waiting period after renewal
One of the biggest advantages according to the new guideline is that there will not be any fresh waiting period for a renewed Corona Rakshak or Corona Kavach policy. Once the policy is renewed before it expires, the policyholder can file for claim immediately if he/she is diagnosed with Covid 19. This also holds true in case one chooses to port the policy to another insurer as this will be considered as a continuity of the existing policy.
Enhancement of cover
Considering the sky rocketing costs of Covid19 treatment, the new guideline allows the policy holder to enhance their coverage duration and sum insured or both. For example: A person has currently brought a 3.5 months' duration policy with a sum insured of INR 1 lakh. He/She can renew their policy to a 6.5 month or 9.5 months duration and to a sum insured of INR 3 lakhs or INR 5 lakhs as per their preference thus ensuring maximum coverage for the required treatment. Of course this will be subject to respective insurance company's underwriting philosophy.
Migration to a comprehensive health insurance plan
A significant advantage of the new guideline is that customer who have purchased Corona specific plans can now migrate to a comprehensive health insurance or any indemnity based health insurance. This facility will encourage the policyholders who have purchased Corona Kavach & Corona Rakshak policy to migrate to a more comprehensive health insurance plan that will cover them and their families against any kind of hospitalization, even after the Covid 19 pandemic is over. A good choice for customers thinking about migration from Covid specific plans would be to consider migrating to Aarogya Sanjeevani product which is a standard and cost effective plan to cover entire family.

Reduction in waiting period for pre-existing disease during migration
At the time of migration to a comprehensive insurance plan, the waiting period for pre-existing diseases is reduced by the Corona policy one had initially availed. For instance, if one has opted for a 6.5 month Corona Kavach policy and migrated it to a comprehensive plan of the same company or another insurer where the waiting period for pre-existing disease is 4 years, in such a case 6.5 months of the waiting period will be reduced from the total period as this will not be considered as a new policy but a policy brought 6.5 months ago.

A smart move for all
Considering the pandemic is going to be there for a while, Corona Kavach and Corona Rakshak policies along with the recent renewals guideline will help the public across all sections of the society. Hence, this decision by IRDAI is designed to benefit consumers in numerous ways and also offer them to migrate to a comprehensive protection plan when they need it the most. People who couldn't buy a plan with a higher sum insured earlier can now even enhance the sum insured in case they will feel that the treatment cost can escalate and they need enhanced protection. Health insurance plans are actually quite affordable, especially if purchased at a younger age. Nowadays there are online efficient means to purchase health insurance and many companies also offer easy instalment options to pay premiums. In this scenario, no one should ignore this product. Customers who can afford to pay for a comprehensive health insurance plan should purchase the same so that they are covered against any type of hospitalization expenses, including for Coronavirus. While those customers who are finding it difficult to spend on insurance can opt for Corona Rakshak and Corona Kavach plans to protect themselves against the current Covid 19 pandemic. They can later migrate to a comprehensive health insurance plan.