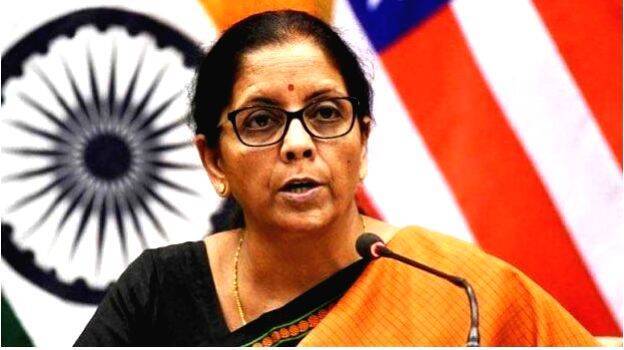 Finance Minister Nirmala Sitharaman has come up with the third economic package of the Covid period amid the revelation of the Reserve Bank that the country is in a deep recession. The hints are that the earlier two economic packages announced to boost economy had been highly beneficial.
With the announcement of Rs 2.65 lakh cr, the total packages declared since March has become around Rs 30 lakh croroe. The reality before us is that it easy not easy to revive the economy devastated by the Covid epidemic.
Nonetheless, the stimulus packages have started showing results. This is not a goal that can be achieved in a few days or months.
There may be many who may be criticising the complete lockdown but this had saved the country from the destructive pandemic. This should not be forgotten.
This economic year for the first time GST income crossed one lakh crore. This hints at the stimuli in India's economy.
Even during Covid times, agricultural sector put up a good show. The production of the food grains also hit a new record.
Finance Minister Nirmala Sitharaman on Thursday announced stimulus measures to aid job creation, and boost the key real estate and infrastructure sectors, under the government's Atmanirbhar Bharat 3.0 package, aimed at rescuing the economy out of a historic contraction. "A number of indicators have are showing that recovery is clearly happening in the economy... The strong recovery is based on the unrelenting reforms that the government has brought in a systematic manner," the Finance Minister said in a media briefing. Asserting that the latest set of measures take the overall monetary and fiscal support for the economy to ₹ 29.88 lakh crore, the finance minister said it is equivalent to 15 per cent of the country's GDP.
The announcements come at a time when economists have called for the need for further impetus to aid a revival in an economy battered by the world's biggest lockdown to curb the spread of COVID-19.
Meanwhile, there is a criticism that the new economic package has nothing that bring direct benefits to ordinary persons and workers. It is true that consumerism will increase only if the money reaches the hands of common people.
The opinion raised is government should have given financial aid to people who have lost their jobs and those with very low income like what they did during the initial days of Covid.
It is true that economic sector can be stimulated only if the purchasing power of the people also increase. Moreover there is no point in increasing the production if there are no buyers.
Not only India, other countries are also going through economic stagnancy. When the pandemic has tuned the world upside down, the government had brought some economic packages. But only political foes will say that these packages were a failure. But they should accept the fact that it will take time to show the results.