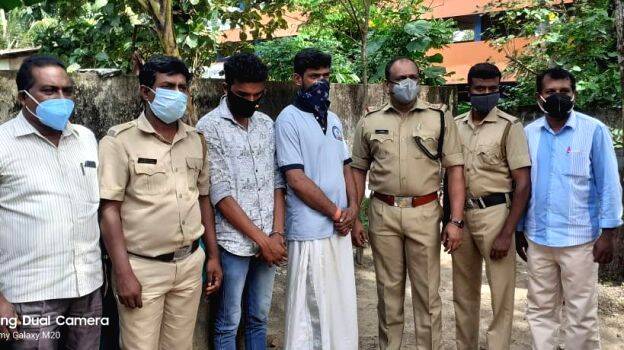 KOLLAM: The Excise squad seized hashish oil and ganja worth Rs 2 crore in two major drug hunts in the Kollam district. The squad also arrested two men, one from Thrissur and the other from Chavara, in possession of hashish oil.
The men arrested were identified as Siraj (39) from Thrissur, and Akhil Raj (23) from Chavara, Kollam. As many as 2.25-litre of hashish oil were seized from Chavara.
The excise team obtained a tip-off that one of the main culprits, a Thrisur native, who is in Andhra Pradesh is carrying the sale of hashish oil at a rented house in Chavara. Based on this information when they reached the place they found the contrabands and arrested the culprit.
The hashish oil, weighing 2.3 kgs is worth about Rs 2 crores in the Indian market.