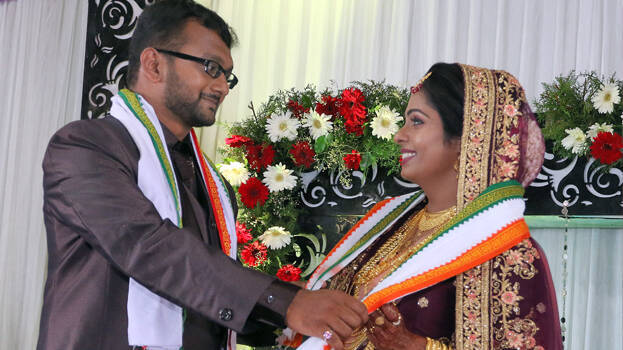 THIRUVANANTHAPURAM: A candidate had to conduct his own marriage in the midst of electioneering. This incident happened at Vallakadavu in the capital city. The groom is Anwar Nazar, the UDF candidate.
His marriage was scheduled to take place earlier. His candidature was unexpected. He had to postpone his marriage once due to COVID-19. Anwar and his family didn't want to postpone it again. The marriage was conducted keeping apart election work for two days.
He had taken leave for two days. He said that he will start campaigning from tomorrow. His bride Roshni said that she agreed for the marriage knowing that he is a social activist and is happy he contesting polls. She said that she will join her husband for campaigning.
Roshni didn't forget to seek votes for her husband. There will be a reception after the polls. Anwar is a Muslim League activist and also a doctor. His wife Roshni is a college lecturer.