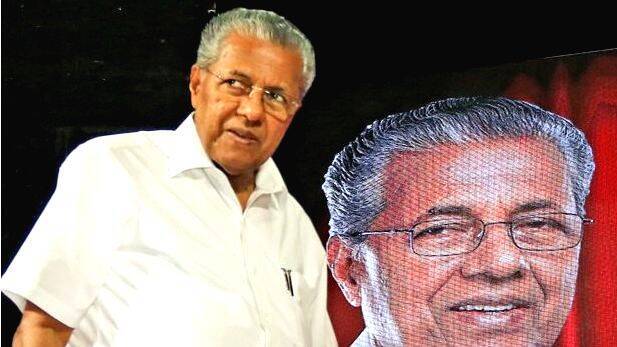 Long long ago, before social media took birth, the prime minister called Indira Gandhi had declared emergency in India and it was in effect for two to two and a half years.
But most of the CPM leaders were behind the bars. Even they would have forgotten that. At that time if any news related to the government had to be published, the publisher had to get the consent letter from a top bureaucrat in the PRD.
Even if the news of the resignation of Solicitor General could be published only with such consents. Thus thousands of incidents of heinous torture and suppression of democracy went unnoticed at that time
Many youths went missing from villages and cities and even parents didn't dare to walk up to the police stations to enquire about their missing wards because the police could arrest anyone without reason and can jail him for any number of days. The court would not interfere. This was the condition. Indiraji's advisers stood around her told her that the slogan "Shut your mouth and do the work" was liked by people very much and all together burst into laughter.
But people was knowing everything. There were no roaring achors at that time. Thorugh small village chatting and hearsay, people were knowing the repulsive news about the terror unleashed by the administration.
The post-emergency election showed to the world that India will not tolerate any encroachment on personal freedom unlike in Russia or China.
The preface had to be said as Pinarayi government tried to being an amendment to the Kerala police act that tried to bridle the media freedom.
May be due to their past memories that they were quick to scrap the draconian amendment in the police act. This proves they could realise the sentiments of the people.
Our police is very efficient but they are yet to shed political subservience and tendency to get influenced by money. Therefore they would have misused this outdated amended law. It would also have backfired if
When the government changes, the law would have caught up with the leaders in the present government.
However, people will also have to take extra care in imposing self-restriction while putting up posts and comments on social media.
CPM's central leadership also stepped in to correct the government, given the fact that the party is in the habit of condemning the BJP in the name of fascism. If the government had not withdrawn the amendment, its leaders would have had to walk in Delhi covering their faces.
The chief minister must be very careful about his advisors. We can't find fault with anyone if he thinks that his advisors might have taken money from somewhere to make him fall in a trap.