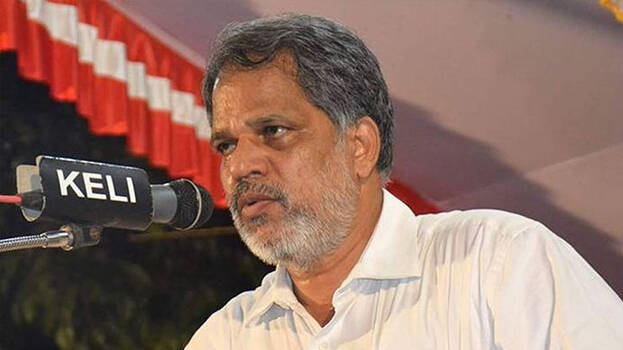 THIRUVANANTHAPURAM: CPM state secretary in-charge A Vijayaraghavan has termed the central agencies as 'Kar Sevaks' of Modi. He was speaking here after inaugurating LDF's 'Development Conservation Day'.
Some people do not like development in Kerala. Lies are being written against the government. He also criticized the BJP and the Congress by alleging they joined hands in the plot against the state government.
"Central agencies have been reduced to Modi's 'Kar Sevaks'. The CAG violated the Constitution. The information was leaked to the media before it was tabled in the Assembly.", he said.
"The Congress surrendered to Kunjalikutty and allied itself with religious fundamentalists. People are watching all this. KIIFB is not a newlywed. Pinarayi Vijayan cannot be arraigned in any list. No crime can be found even if there are witnesses, false witnesses and even in the central agencies' investigation", Vijayaraghavan said.

The CPM state secretary said that Modi's methodology is not followed here.