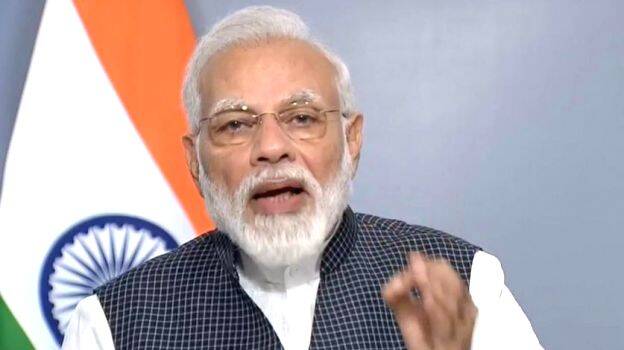 This is not the first time that Prime Minister Narendra Modi is putting forward the concept of One India One Election.
On Thursday he again advocated 'One Nation, One Election' system and a single voters' list, saying that elections taking place every few months hinders development.
Making a strong pitch for simultaneous elections on the Constitution Day, Modi said that `One Nation, One Election' was not "just an issue of deliberation, but also the need of the country".
"Elections are held at different places every few months and it hampers the developmental work and all of you know it. Therefore, it is must to have deep study and deliberation on `One Nation, One Election'," he said.
He also said that having a single voters' list was desirable.
"Only one voters' list should be used for Lok Sabha, Vidhan Sabha and other elections. Why are we wasting time and money on these lists?" he said.
Though this may be seen as the necessity of democratic procedures, we could easily revise this if we think intelligently.
In front of the government there are instructions put forth by power centres including Election Commission from time to time in connection with reformation of the elections in the country.
One of the instructions is that the government should bear the expense of the election campaign.
Along with that, there is also a condition that donations should not be accepted from any political party and this is a clause that earned the dislike of political parties.
In Kerala, currently campaign for local body elections are going on. Once this election gets over in December, it will be time for Assembly elections.
Thus within a period of six months, Kerala will drown in election din two times.
Thus through necessary amendment in law, if it was possible to conduct both elections at the same time, the government could have cut unnecessary expenses.
In Covid times, this arrangement could also have cut down the chances for Covid spread to some extent.
Despite the prevailing strict Covid protocol, this is not seen being followed in the campaign arena. Everywhere we can see people in hordes joining together for seeking votes.