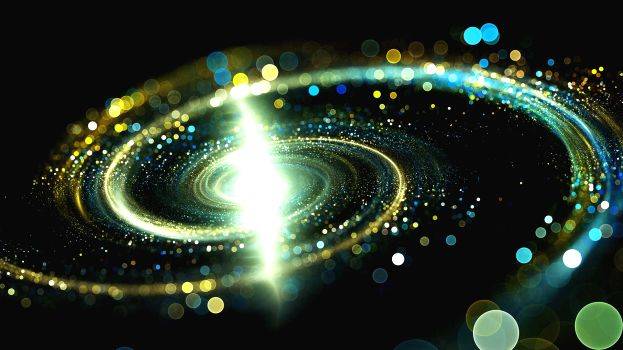 Vedic astrology prescribes Moon Sign as your rashi or the zodiac sign. Simply put, Moon Sign is the zodiac in which Moon was transiting at the moment of birth. 2018 Vedic Horoscope is prepared for the 12 Moon Signs.
2018 Aries:
Get ready to some serious hard work Aries, this year will teach you a lot of lessons but give you many opportunities too. Career ride will be eventful and income gains will be sufficient but domestic peace is under threat. Expenses might increase during March to July when you should also exercise care in foreign relations. Avoid any new business or venture during April to September. Overall, 2018 horoscope seems positive for you Aries.
2018 Taurus:
You will feel a lot relaxed and at ease this year, but some anger issues might persist in the beginning, which could affect relationships. On the other hand, career seems promising. But avoid changing job during March to July and work responsibly during this period. After May, spouse may get promotion at work. Your dream to go abroad could also become a reality this year. 2018 is also a good year for investments and loan clearance.
2018 Gemini:
Energetic and active, you seem to be all set to make the most of the coming 12 months. Foreign opportunities would be fruitful in business and growth is indicated. There will be new opportunities but keep caution after mid of the year when Mars will be exalted from May to November 6. Sudden accidents are expected during this time so be careful or a long-lasting problem could crop up. Enemies and opponents may also become a nuisance during this period but you will deal with them effectively. Rahu suggests it's best to keep control on your language and exercise caution in lending and borrowing. Overall, keep working hard, results will follow, but at a slower pace. In relationships, the period after October could be tough for married folks.
2018 Cancer:
The beacon of the year is to not over-expect. Etch this thought into your mind and base all your actions on this, otherwise, there could be unnecessary confusion and tension this year, the possibility of which is quite high. This is the time to be positive and confident. Some unexpected opportunities may become a income source for the long term. It could be a new business proposal or income from ancestral property. Be on the lookout for such opportunities. Workload might increase this year and you may not get to spend enough time with loved ones, which could cause issues.
2018 Leo:
The mental pressure and stress you were feeling would ease off now. For better results this year, you may want to hold your anger and ego. Your existing enemies would cause enough trouble this year, so don't do anything to invite more. Nonetheless, enemies and opponents won't be able to overpower you, be it in a court case or in general. Business growth would be satisfactory in 2018 and you may travel frequently concerning work during March to July. Possibility of foreign settlement is evident in 2018 horoscope for Leo. This year also seems promising if you are looking to buy your dream home! However, a new ailment might disturb routine.
2018 Virgo :
Your energy level, communication skills and intelligence would improve, and will help you make a mark, especially in counseling and debate. However, the energy could be too much during May to November when excessive anger could ruin your prospects. This is not the best year to purchase a house nor should you trust strangers when it comes to business, especially after mid of the year. Married life would run smooth as long as you are respectful and loving to your spouse and their parents. Your mother will be the motivation factor this year.
2018 Libra:
Libra, there would be balance in all aspects. You will be as serious in your career as you'll be carefree and fun-loving in your social life. But this is the year to keep your emotions controlled. Think twice before you make a commitment or give something of value to someone. Domestic peace may be missing during May to November but during this period, spouse will do well financially or you might benefit from land. From March to July, do not make rash career moves or change job. Father would be supportive this year and you may also get some aid from government. But an old rival might rake up head and cause trouble so watch out.
2018 Scorpio:
Scorpio, your 2018 horoscope shows excessive aggression and energy as the year starts. Make sure you utilize this energy constructively. As long as you do that, happiness will follow. You will not tolerate low-minded conversations and people. From May to November, a new courage may enter your spirit. This period will be good for siblings too. The period during March to July is good for spiritual travel and also trips & settlement abroad. Saturn will make you straightforward and justice loving. For singles, the period after August is favorable for marriage prospects.
2018 Sagittarius:
Saturn over natal Moon will make you a helping and disciplined soul. But from mid April to September first week, you may feel a bit unstable. It is not a good time to make important decisions. If you were planning to settle abroad this year, your efforts in this direction would be fruitful. Career would be on track and income will get a boost too but you may have to face dire competition and struggle. A careful approach in career and income is necessary during March to July. 2018 is a favorable year for real estate transactions too. However, be cautious after October.

2018 Capricorn:
This is the year to take the limelight. Your hidden talents would become known and you will get many opportunities to grow further. As long as you remain focused on your core objectives and maintain a calm attitude, success is not far. Business and career may demand more attention from March to July. Don't take hasty steps and moves during this period, such as job change. Business partnerships would remain in a perplexing state. It would be better to check paperwork in all your dealings and transactions involving business partner. Saturn may initiate foreign deals during April to September but you need to be patient. Due to misunderstandings, problems may persist in married life too. Keep a positive attitude.
2018 Aquarius:
You will look for more income sources this year. Name and fame will increase but you need to have some patience. It will take some time before things fall back into place. Some adjustments and compromises need to be made from your end too. New contacts made this year would benefit in the long run. Mood swings would be common in 2018 but don't let them affect your mental peace and relationships. Career would be more progressive in second half of the year. Some confusion may persist at the workplace and it will be hard to maintain rapport with colleagues this year. On the other hand, business opportunities from abroad would abound so be on the lookout. If you really want to make a mark in career matters this year, it would be nice to be diplomatic and polite. Expenses could shoot off from March to July.
2018 Pisces:
Pisces, you will feel inclined towards spirituality and occult sciences this year. Career issues could cause worry time and again as you things might not go as planned. Involuntary job transfer is possible too. Things will be much better from October onward. Saturn in 2018 wants you take it slow and work without expectations. When the planet retrogrades from April to September, let things take their sweet time and do not rush. Fortune would favor most of the time and you would have a good energy level along with drive and passion to get the ball rolling. Make the most of it! But be careful in relationships in the beginning of the year.