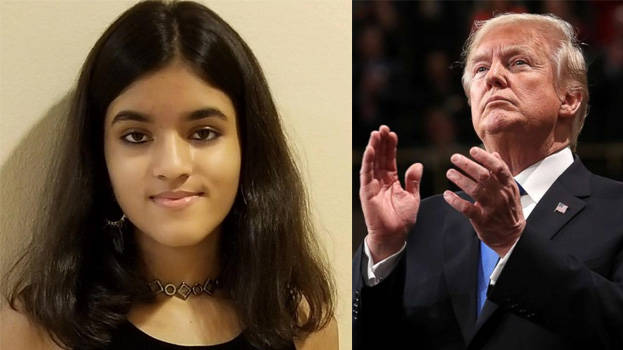 NEW YORK: There will be a Keralite 11th standard school student among the attendees when U.S. President Donald Trump delivers his State of the Union address in Washington on Tuesday.
Uma Menon, a student of Winter Park High School in Florida, will be in the audience when Mr. Trump delivers the speech. She got the opportunity to be a guest at Trump's State of the Union address after winning the State of the Union essay contest organized by Democrat Stephanie Murphy.
Uma is the daughter of Thrissur natives Ramkumar Menon and Shailaja Alat. She has earlier secured a distinction from US National Speech and Debate Honor Society. She is a national level rank holder in the Lincoln-Douglas debate and also the debate team vice-president of her school debate team. It's been 20 years since her parents settled in the US.
Ramkumar Menon and wife Shailaja are civil engineers. They currently run a business in Orlando, Florida. Uma is their only child. Earlier, they used to come to Kerala once every year. Amidst their hectic life, they still find time to reach out to their family in Kerala at every special occasion.
Uma knows American politics like the back of her palm. She wants to make a mark in politics. Uma wants to be a part of the campaign of California Senator Kamala Harris, who is of Indian and African descent if she wins the Democratic nomination for the presidential election in 2020.