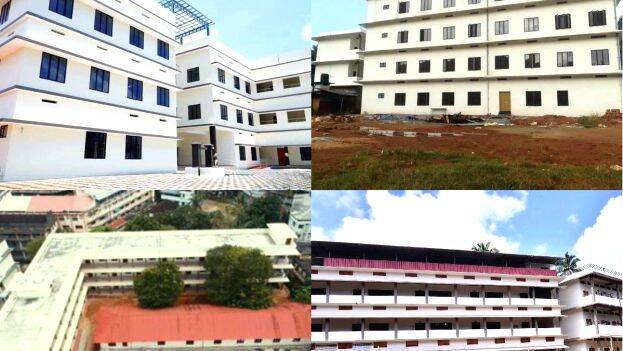 In the past, when the results of the Class X examination were published, the most talked-about issues were the mass failures and deterioration of public schools. Today that deplorable situation has changed drastically. Many public schools are moving forward to rise to the level of the best private schools and the number is increasing every year. The community's obsession with private schools is slowly changing. It is a good sign that the society is beginning to realize that even if you study in public schools, you can still reach higher levels. The fact that 91510 children dropped out of private schools and went to public schools in the current academic year alone is enough to understand the effectiveness of the government's innovative efforts in the field of school education. The government is now making a concerted effort to provide better infrastructure in schools as part of the public education protection drive. Many schools have already been renovated. Had it not been for the Covid pandemic, schools with new facilities could have been opened this year.
One and a half lakh new students have been admitted to public schools this year in classes one to ten after leaving self-financing schools. The education department estimates that a total of 6.8 lakh children have attended public schools for further education in the last four years. Until recently, public schools only had time to report dropouts. However, these figures show that the schemes implemented by the government for the protection of public education are as successful as desired.
Children are attracted by the multifaceted measures taken to enhance the standard of learning along with the enhancement of infrastructure. This trend needs to last forever and the society can achieve major gain if it stays that way.
At present 33.75 lakh students are studying in public schools in the state, a number which is expected to rise next academic year. Fifteen or twenty years ago, about five lakh children sought admission in the first class, but now it has halved. This is due to the progress made by the state in population control.
There are still hundreds of schools that need urgent renovation, especially in rural areas. It will be possible gradually, as the government does not have the financial means to undertake the renovation all at once. However, efforts are being made to prioritize modern facilities in schools. The future belongs to digital classes and the plan is to set up suitable classrooms for the same. Digital classrooms are already set up in many schools.
The decline of public schools was due to the prevailing beliefs and misconceptions in the society about the private sector. The deteriorating quality of many public schools has kept a section of the population away from such schools. If the quality of education improves along with the development of infrastructure of public schools, parents will not have to go for self-financing schools by paying exorbitant fees.