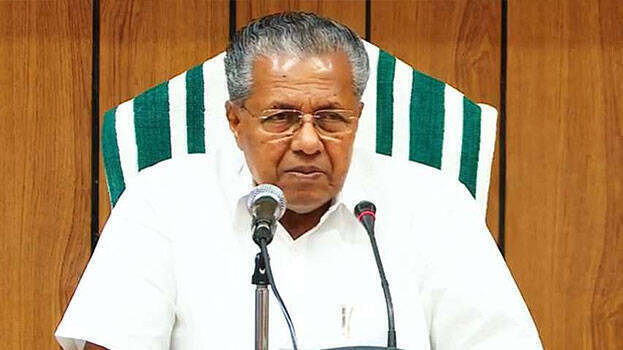 Among the ten popular projects announced by the chief minister on the New Year, the most noted one was corrupt-free Kerala. There is no doubt about it.
From day the democratically elected government came into power, people have been hearing about mammoth announcements to make Kerala corrupt free.
The government elected by the people have been doing many good things for people but corruption is also closely stalking various sectors.
Usually the people come face to face with corruption when they avail themselves of some government services.
Whatever format the corruption is, the people should brought it to the notice of the government.
For that a special digital facility is getting ready.
An authority will be there to examine the complaints of the people.
Complaints will be handed over to Vigilance if it is necessary or to other authorities concerned. Or if departmental action is needed, it will be initiated.
The details of the complaints will kept as a guarded secret.
This will come into effect on Republic Day.
Fearing repercussions, people don't point out corruption. Even there are instances when the life of people have been ruined or lost for pointing fingers at corruption.
There will also be threat to the life of anti-corruption crusaders and they will have to neglect it.
There are also people who leak the complainant's details to the corrupt for rewards.
The digital system for complaining will plug these leaks.
It is a pity Vigilance won't be able to catch even the habitual bribe-takers as the latter are well versed in new ways to block, evade, baffle or even trap Vigilance officers who come to book them.
The government is well aware of the badness created by the demon called corruption but still it is helpless in preventing that evil effectively.
.Delaying the government service is the reason for bribery. As the service get delayed people will approach with bribe. There are also departments where bribe is taken for almost everything.
But now the situation is slowly changing as people have more mindful of their rights.
If the rulers are able to ensure that any government service will be made within the fixed time frame, the corruption will phenomenally decrease.

For this, a transparent and effective administration is needed.
The secret digital project that will come into existence on Republic day is one that gives expectations to the people though a sea change is a far cry.
However, the people will also have to play their role in eradicating corruption.
They should not show leniency in exposing the corrupt.
They should make maximum use of the available facility.
Likewise, there should also be a facility to inform the people about the number of persons who got punished and update them about the complaint. The system should also be error-free.