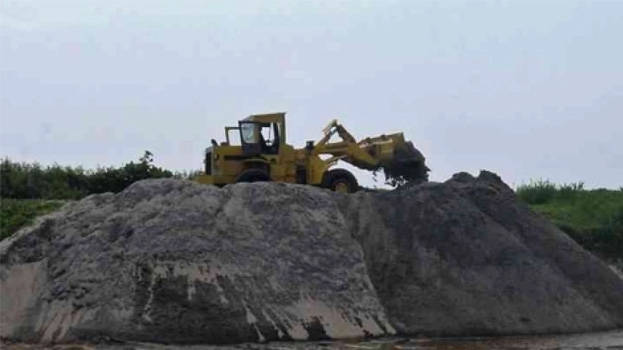 If used properly, black sand mining of Kerala could have boosted the economy of the state. People fight over black sand mining but never used it for business or to provide jobs thereby paving way for the development of the state. Black sand mining has always been a subject of political controversies. The most recent allegation was regarding mining at Alappad. Despite strong protests to stop mining, the government opposes any such idea as it may cost the employment of over 5000 people in the public sector. The government has already informed the protestors that the mining will fulfill all the required policies. Minister E.P. Jayarajan has said that outside influence is creating all the problems at Alappad. Even though the opposition made a 'traditional' walk out of the Assembly hall, they too support mining.
It's not a secret that individuals smuggle and sell this natural resource to mediators. Bought for petty cash, this is then sold to large businesses at a huge price. People with vested interest want to stop I.R.E's mining. This includes individuals, politicians, and businessmen. Several people have made a fortune by smuggling mineral sands. If public sector companies like I.R.E continue their mining, people like these will lose their income.
The recent protests started by pointing out that Alappad village is on a serious threat of getting completely washed out from the map due to the ongoing mining. The government called the protest committee leaders and explained everything in detail. The government agreed to stop sea washing for a month. Black sand gets washed to the shore from Neendakara to Kayamkulam. It is necessary to take this out on a timely basis. Or else this mineral deposit would gradually move towards the Sri Lankan coast. Only a small percent of the usable amount is mined here. Placer deposits in Kerala are rich in Ilmenite and Rutile. These deposits can be used for many industries. KMML at Kollam was formed with the infinite placer deposit in mind. If such a massive amount of deposit was found in some other country, it would have led to an economic revolution. But our ever-changing governments are too inefficient to see this. A private firm's production capacity is seven times that of KMML, which is further evidence of corruption and ignorance.
However, by refusing to stop mining at Alappad, the government has upheld the state's wide interest. The opposition also seems to have a similar stand, even though it is with some conditions. Such decisions that set politics to one side will benefit the state.
Actions should be taken to minimize the difficulties of natives near mining sites. An expert committee is now studying the environmental effects of mining. Assembly committee also had studied the issue but didn't ask to stop mining. The holes formed after mining is the root cause of problems.
The government has to come up with plans to use the placer deposits for the betterment of people and the state's economy. They should do it now, at least from now on.