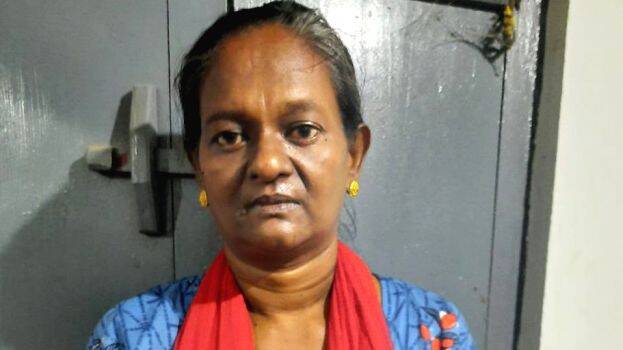 EZHUKONE: A mother hired a gang to snatch her daughter's nine sovereign wedding chain. She also asked them to thrash her son-in-law. Though the group carried out the job, the mother was arrested on Friday.
The incident took place on December 23 at Kakkakottur in Ezhukone.
The story unfolded two weeks after the contract gang was arrested. The hire was for half a lakh rupees.
According to the police, the contract was given by Naji (48) of Kallurvila House in Keralapuram, the mother of the woman. Her only daughter and her husband Job, who hails from Thrissur, were living at Naji's expense. The daughter and son-in-law did not go to work. Robin physically abused Naji when she told him that she could not pay the expenses. To take revenge, she hired goons to physically abuse and snatch the gold chain.
The gang stopped and harassed Job and snatched the girl's chain after coming on a bike.
Naji absconded after the arrest of members of the gang, Shahin Shah (29) of Galath Sharjah Manzil, Mangat, Kollam, Vishwambharan Vikas (34) of Galath Vikas Bhavan, Mangad, and Kiran (31) of Muthiravila Veetil, Karikode, Kilikollur. She took turns staying in lodges and relatives' houses in Ernakulam, Alappuzha and Thiruvananthapuram. Ezhukone police arrested her from a rented flat in Varkala on Friday with the help of cyber cell. The chain was recovered from Naji.
CI Sivaprasad, SI Babu Kurup, ASI Ashir Kohur and cyber cell officers SV Vibu and Mahesh Mohan were in the team while the arrest.