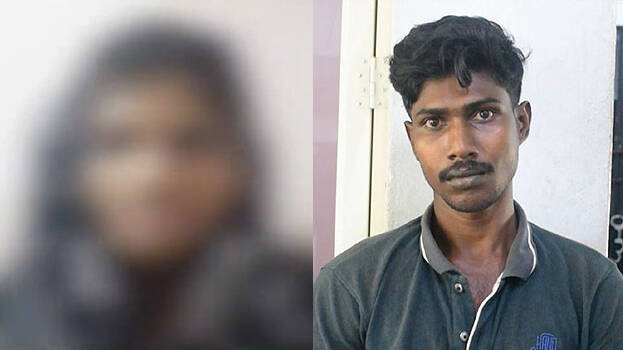 THIRUVANANTHAPURAM: The accused in the case of raping and impregnating a 16-year-old plus one student in Kadinamkulam has been arrested. Sulfi, a native of Kadinamkulam, was arrested. The girl was in love with another young man from the area. Sulfi, who is also the girl's neighbor, tried to approach her with the promise of resolving the issue between the couple.
The girl believed Sulfi's words and he forcibly stopped her on the way and took a selfie. Afterwards, Sulfi started asking for nude pictures from the girl by threatening to spread the selfie through social media. He again threatened the girl who sent him nudes. Zulfi told the girl that the photos would be made public if she did not come to him at night.
The girl further said that he had been sexually abusing her since August last year. The girl said that he used to beaten her to give in to Sulfi's desires. A medical examination revealed that the girl was two months pregnant.
The girl opened up about the incident when she was questioned by her family following her physical discomforts. The 16-year-old said Sulfi's family had threatened to endanger her if the incident came to light. Police have recorded the girl's confidential statement. Sulfi had already been nabbed using his mobile tower location, but the arrest wasn't registered.